5 ways to recruit users for your UX research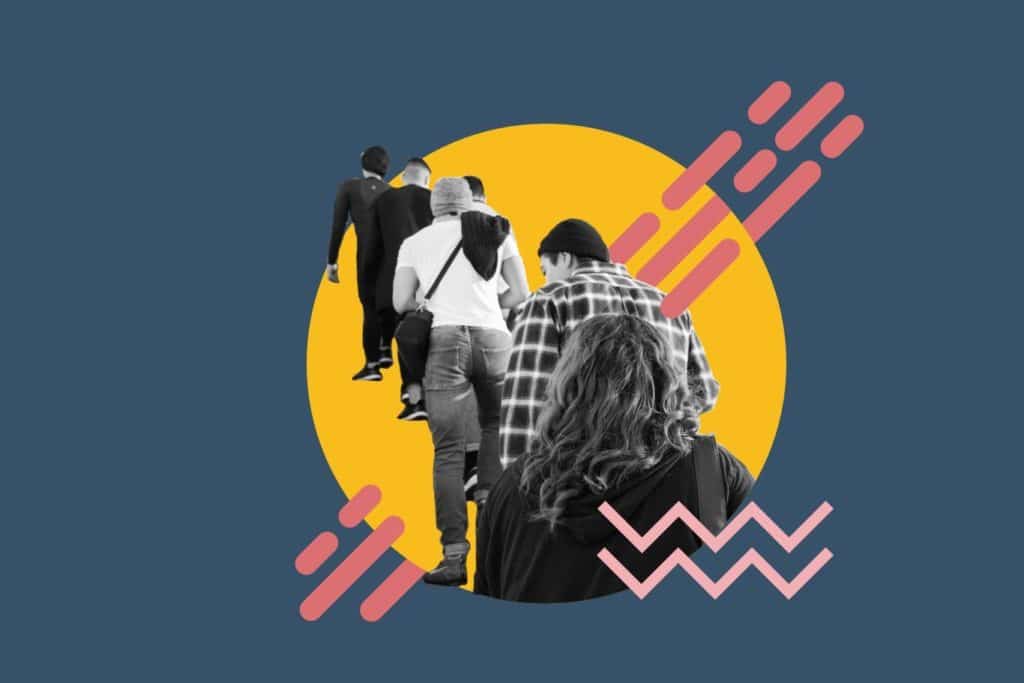 Getting into the mind of your customers is the most effective way to design the best user experience, and ensure your conversion rates stay on an upward trend. The 'trick' to getting into the mind of your customers is simple, talk to them. This may seem like a tricky task, but it's not. Below I've highlighted 5 ways you can talk to your customers (or people like them), how recruiting users can be achieved and how to begin UX research today.
People ignore design that ignores people. Frank Chimero
A website that attracts the right users, and then guides them through to a completed transaction is no mean feat. It's not enough to design an ecommerce website and hope that people buy from you.
When you understand how people use your website and find out why or why not they're taking action, then you remove 'hope' from the equation and build an online experience that's destined to succeed.
Data analytics can help with quantitative research, but it's only by engaging with people that you can drill down on UX qualitative factors, and their emotional and logical responses.
In other words, you can use tools such as Google Analytics to find out what people are doing on your site, but unless you speak to your users you won't find out the 'why'.
So, how do you find and recruit the right people for UX research? How can you start talking to your customers to find out what really p*sses them off and stops them buying from your website? To be honest, it's not as tricky as you may think. Recruiting users is not a scary process, we are here to help guide you through.
Here are 5 ways you can recruit for UX research if you want to get valuable insights to improve your online conversions. The first 3 methods are free.
Ask your friends & family
The quickest and simplest way of recruiting users for ux research is to ask (pester) your friends and family (pro tip: offer them cakes).
To get an objective opinion fast, just put a mockup, design or prototype in front of your nearest and dearest and ask them to do 1 or 2 tasks. You'll be surprised at what you'll find from doing this exercise.
I often ask friends, family or colleagues to use my designs and it gives me 2 things:
The info I need to begin improving the design
Help in defining any issues with the design that I can use to validate at the next stage of user research
Either way, this is a great place to start and kicks you off in the right direction.
Use Social Media to find users for research
In 2018, there were an estimated 2.65 billion people using social media worldwide, that numbers' probably doubled or even tripled now! So, use this massive pool of users at your disposal to get feedback on your designs.
I often direct message people that I know first, as this will get you the quickest response.
The other method is to tweet or post your design and get feedback within the stream of the post. However, be sure to ask a very specific question about your design, otherwise you'll get all sorts of feedback and opinions! ?
Recruiting users via customer service/support
Gathering feedback from disgruntled or currently disinterested website visitors may be better facilitated using your own customer support team.
They could systematically approach a diverse range of potential participants for research exercises, including those who have less than favourable views on your website.
To find customers to get feedback from, there's 2 great places to start:
Reviews
If you have a reviews platform such as Feefo or Trustpilot and you've gathered more than 5 reviews, this gives you a list of people who are ready and willing to give feedback; good or bad (honest). Reach out to the people in this list and involve them in your next redesign/design improvement. As well as getting feedback about the design, they'll also feel part of the journey that your company is on to improve customer experiences. This can be great for customer loyalty.
Online chat
If you have an online chat on your site, your users will naturally use this to ask you all sorts of questions. Recruiting users from here can be a simple task- use this tool to ask them questions. Say they land on anew product or service page that's recently been launched, engage with users on that page and ask them a specific question about the content. For example, if it's an ecommerce product page and you've just added an estimated delivery cost on the page, you could ask them if they understand what the delivery cost is for that specific item. This is a very quick, free and easy way to get started with user research. But, don't pester them too much or ask more than 1 question, unless they engage with you and want to know more. Otherwise, you could end up annoying them and turning them off.
Use online platforms such as Respondent
There are specialist options you can buy into, that help you to find recruits for your UX research such as Respondent.
Working to your brief, Respondent identify relevant candidates, screen them and then send the candidates to you for approval. Once you've approved the users, you can setup a date and time to interview them face-to-face or on a call.
The advantages of this approach is that you can find users within 24 hrs or less and get a validated list of users who've been screened and are willing to give feedback. This is a paid for service, but it's worth the money as you can quickly find specific users who match the demographics you're after.
Recruiting users is a task of the past when using Respondent, feel at ease and allow their team to find the best people for the job.
Pro tip: Keep the interviews to 20 mins or less and offer a minimum of £50 incentive to ensure you get the most engaged and willing people for your UX research interviews.
Ask the experts at People for Research
If you have the option of going with a user recruitment supplier, the first step is to do a bit of research to make sure that you select an agency that has a tried and tested recruitment process, can ensure the validity and quality of its data, and operates in a fully compliant and ethical way.
A supplier like People for Research will tick all these boxes, and will be able to supply the right users according to your brief requirements or provide feedback on the feasibility of your project.
Working with a third-party versus doing the recruitment yourself has other advantages like reducing bias, ensuring an impartial selection process, being able to target specific users and behaviours, as well as having an expert handling your incentives, consent forms and NDAs, booking facilities, and providing advice on research and testing tools.
PFR (People for Research) thrive to be more than just a supplier: they aim to be seen as a partner that is available at all times during the process of recruiting users.
PFR's have 25 years' experience and a robust processes, which include sourcing participants for niche business research, high-volume quantitative studies, or digital inclusion research.
You can get in touch with People for Research by emailing [email protected], visiting their website or following them on Twitter and LinkedIn for the latest news and resources.
How many people do I need to recruit for UX research?
85% of UX issues can be detected by 5 people
Once you've decided on which recruitment method to use, how many people do you need to interview? Five.
Five people will find 85% of the issues on your website.
You can interview more than 5, but you'll just start seeing the same issues again and again which is great as it validates the issues.
Elaborate usability tests are a waste of resources. The best results come from testing no more than 5 users and running as many small tests as you can afford. Jakob Nielsen
Only research can result in remarkable experiences
Improving an existing website is a risky exercise and can lead to a decrease in conversions if you don't have the right information at hand.
Recruiting users is not as daunting as you may feel, there are many tools to help you gather data, research your methods or simple stay close to home with friends and family. Planning your UX strategy will help you reach the goals you set out to achieve.
Creating something without knowing users and their needs is a huge risk that often leads to a poorly designed solution and, ultimately, results in far higher costs and sometimes negative consequences. Frauke Seewald – The Value of User Research
Gathering insights from your users (your customers) is the most scientific and sure fire way to remove risk and gives you the insights that will help to improve your site.
Research is the key to gaining a sound understanding of your user goals, and the information necessary for designing a truly remarkable user experience.