Whilst pulling this little lot together (image above) and creating a brand personality for one of our clients, I thought I'd share an insight into why we do brand workshops.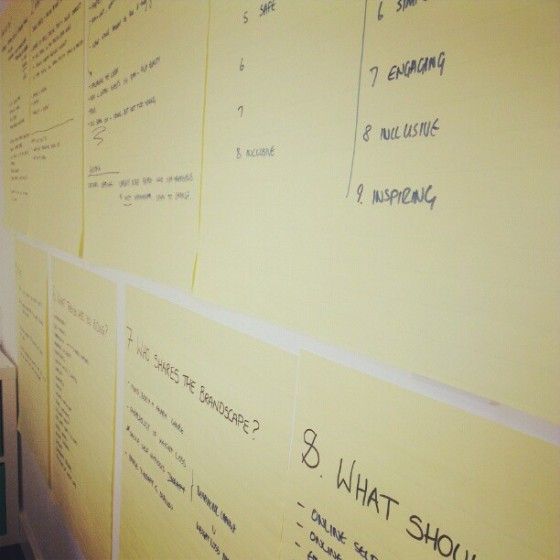 Our brand workshops are designed to establish your brand's personality and core proposition.
Our findings translate into a comprehensive Brand Strategy and positioning which distinguishes you in the marketplace.
How it works
Our practical and hands-on workshop methods look at key aspects of your business to determine your personality traits and what make you different from the rest. We get to the heart of what you do, and who you want to become.
We'll take you through our tried and tested 4-6 hour workshop, going through 9 steps that help you to see your business from many perspectives; from the big picture down to the smaller details.
This will form the foundations of the language and actions unique to your company, your point of difference; resulting in a brand that encapsulate your company's personality and values, and defining itself above others in today's crowded marketplace.
P.s. Check out the MASSIVE Post-It A2 sticky notes we use (image above), you can buy these here.