"I find companies who start out with too many goals to meet also minimizes each action or result."
This advice applies not only to your business as a whole, but also your digital marketing efforts – in particular your website.
In the planning phase of a website we define the priorities for each major section of the site. This ensures that the key goal is met and your website becomes your best salesman (saleswoman)!
For example, the home page is usually the first page that people land on, so don't clutter the page with loads of visual signposts (links and buttons).
Decide on where you want people to go and get them there in the easiest way possible.
Ask yourself this
What are you trying to sell?
If you could sell just one thing, what would it be?
A good example is Dropbox (below). All they want is users to signup and use their (amazing) service. Granted, Dropbox is a well known brand but that's mainly because they do one thing, and they do it well – secure, online storage.
Dropbox's laser focused approach to their company narrows down their goal(s) to one thing – get people to signup. That's why, in November 2012, Dropbox announced that they had over 100 million users… Imagine how many users they have now.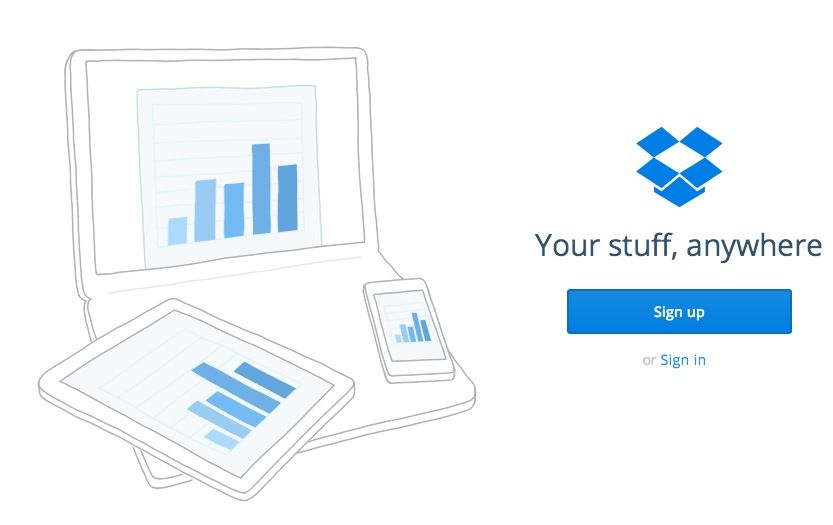 So take a look at your site today and focus on your key goal.
Say no to too many goals. Saying no is focus. Be narrow. Get results.