Countless companies currently not using an eCommerce marketing agency find themselves scratching their heads when looking at their website performance data. It's common to find large numbers of visitors, yet still have sales figures well below targets.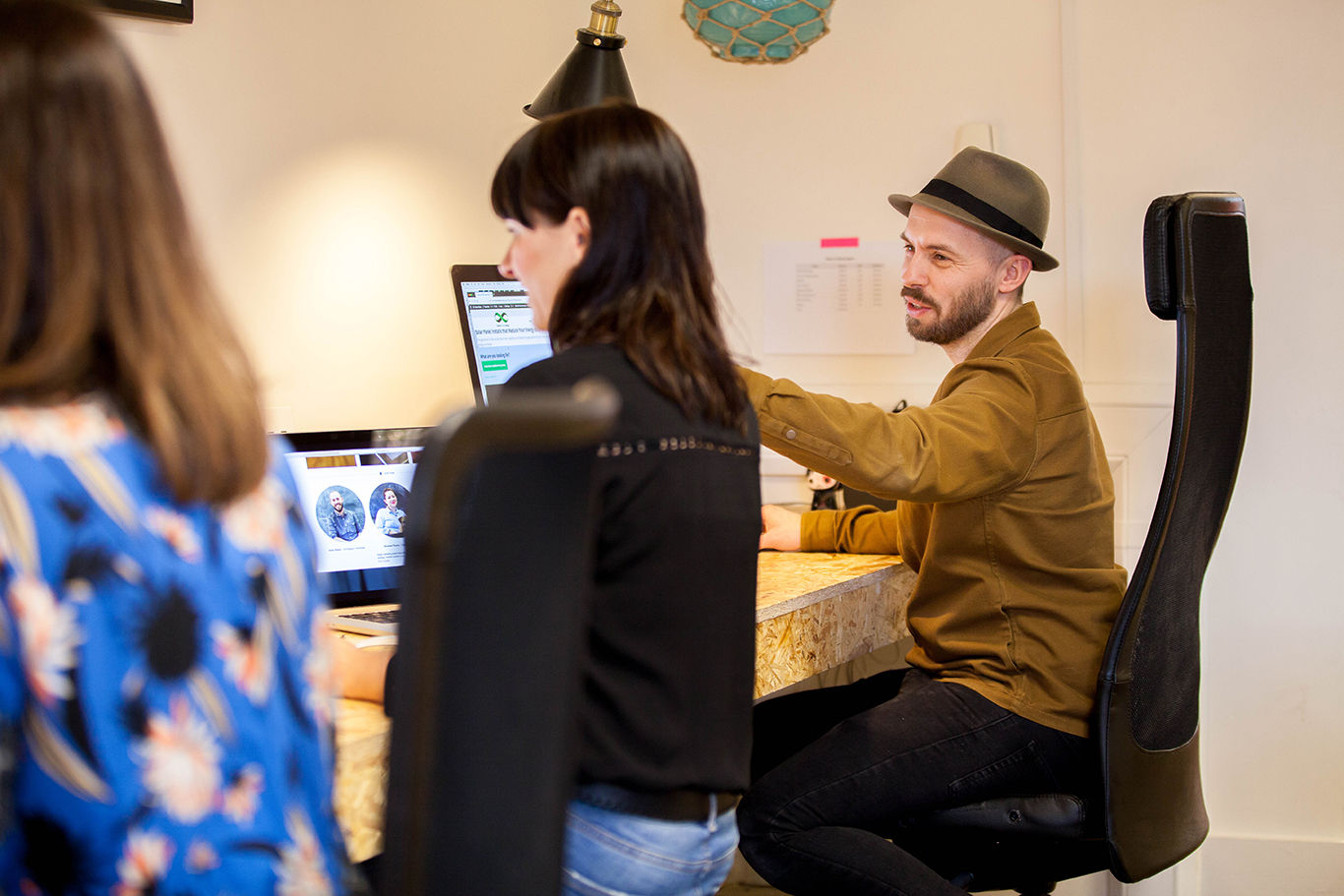 It could be worse. There is the scenario when you've heavily investing in a polished, all-singing marketing campaign – for your high functioning eCommerce website – and it turns out you're still whistling in the wind. The return on investment is poor and your customers are still going elsewhere.
What's the secret then, to getting your sales figures on an upward trend, that outstrips your marketing spend?
Where online retailers are concerned, the difference between a great website and a high performing website, can be one "magic" ingredient; the expertise of the right eCommerce marketing agency.
#1: What lies behind the science of ecommerce?
Using traditional marketing agencies to build high impact eCommerce campaigns can leave your organisation with a massive shortfall on some of the finer points of modern digital retailing.
That's because, to put it in a nutshell, selling online is now far harder than it looks.
To give this context, your eCommerce site is competing within a tsunami of sales messages. If you add up the online presence of Google, Microsoft, Amazon and Facebook alone, you are talking around 1.2 million terabytes of data.
(source: http://www.sciencefocus.com/qa/how-many-terabytes-data-are-internet)
It means, no matter how good your product is, getting attention online can be extremely difficult, especially in the face of so many huge and well-funded players.
Traditional marketing methods can be like trying to destroy an iceberg with a hairdryer. But an eCommerce marketing agency will dig deeper and create robust strategies for chipping away a tangible market share. That's because they have made it their business to understand the science behind this form of marketing.
A strategy that gets people to your door is pretty useless, unless they come in and buy from you too.

#2: Visitor numbers can be a bogus measure
Driving traffic to your website is often held up as the value to be gained from a well planned and executed marketing strategy. Why is that not enough?
The way your website engages visitors – the consumer experience – plays a massive role in converting those visitors to actual sales. A strategy that gets people to your door is pretty useless, unless they come in and buy from you too.
For this reason, an eCommerce marketing agency puts the essential groundwork in to improving conversion rates substantially using their experience of what works in your particular digital retail sector. They build on your business goals and market segmentation, not what "looks good".
#3: Why one size (or method) does not fit all
Not one eCommerce marketing strategy and plan fits all organisations. The right agency will configure a variety of techniques and tools to "make the magic happen".
This could include using A/B and multivariate testing to measure and underpin success, building on what works.
You need an agile and responsive way to conduct your eCommerce marketing, reacting quickly to new opportunities, and avoiding any activities that prove unfruitful.
#4: SEO is now far more demanding
Of course, the whole process does still hinge on your target consumers finding you. However, the expressions 'Search Engine Optimisation', 'SEO' and 'Rankings' are banded around a lot and not always with the depth of understanding needed.
eCommerce marketing agencies know that SEO is now a far more in depth and complex activity than previous incarnations.
It relies on fresh, dynamic website content for example, and quality links to novel content on external websites. It depends on a well designed and configured website but also using keywords effectively. The days of bogus links and keyword stuffing are long gone!

#5: How to balance organic vs. paid
Sharpening up your eCommerce marketing to cut through the competition – and the vast amount of sales patter online – means making sure you have the right combination of organic and paid for promotion on Google and social media too.
This should be designed and delivered to bring a substantial return on investment. Any agency that gives you a shopping list of pay per click (PPC) and online advertising activities that doesn't come with a clear rationale and measurement system, should be treated with caution.
It's far too easy with PPC to be led into believing it's the solution to all your marketing needs and should be used indiscriminately. Blowing your marketing budget on getting large numbers of people clicking on your ads and listings is not good enough in isolation.
Firstly, are these the right consumer types to buy your products in the first place? How did they behave when they landed on your website? Did they actually progress to a completed transaction?
#6: How to make your website earn its keep
As shown, the way your website grabs and holds customer attention long enough to make a confirmed sale is often the tripping point for even the most well thought out marketing campaigns.
That's why eCommerce marketing agencies work with clients to explore and improve both Conversion Rate Optimisation (CRO) and User Experience (UX).
CRO/UX covers how well your website is structured and populated, to give consumers the right incentives to make a transaction.
Your website should have long-term marketing effectiveness too. Once you get visitors to your site, the correct eCommerce marketing plan includes strategies to keep them coming back, to buy more, and more often.
#7: knowing how to see the big picture
Clearly a specialist eCommerce marketing agency marries an ability to see the end to end process of securing sales, with the tools and techniques to drill down on data.
It's this careful construction and constant improvement that defines the best eCommerce marketing campaigns. It's an ability to use both forensic and predictive tools to tap into the best pools of potential customers.
To see for yourself how effective this is, compared to traditional marketing methods, give us a call. As an eCommerce marketing agency we can tackle that sales iceberg with more than just a hairdryer.