Have you got an eCommerce website that attracts substantial visitor numbers, without achieving the sales levels you're aiming for? If the answer is yes, then you're far from alone! Your website is one of 1.8 billion.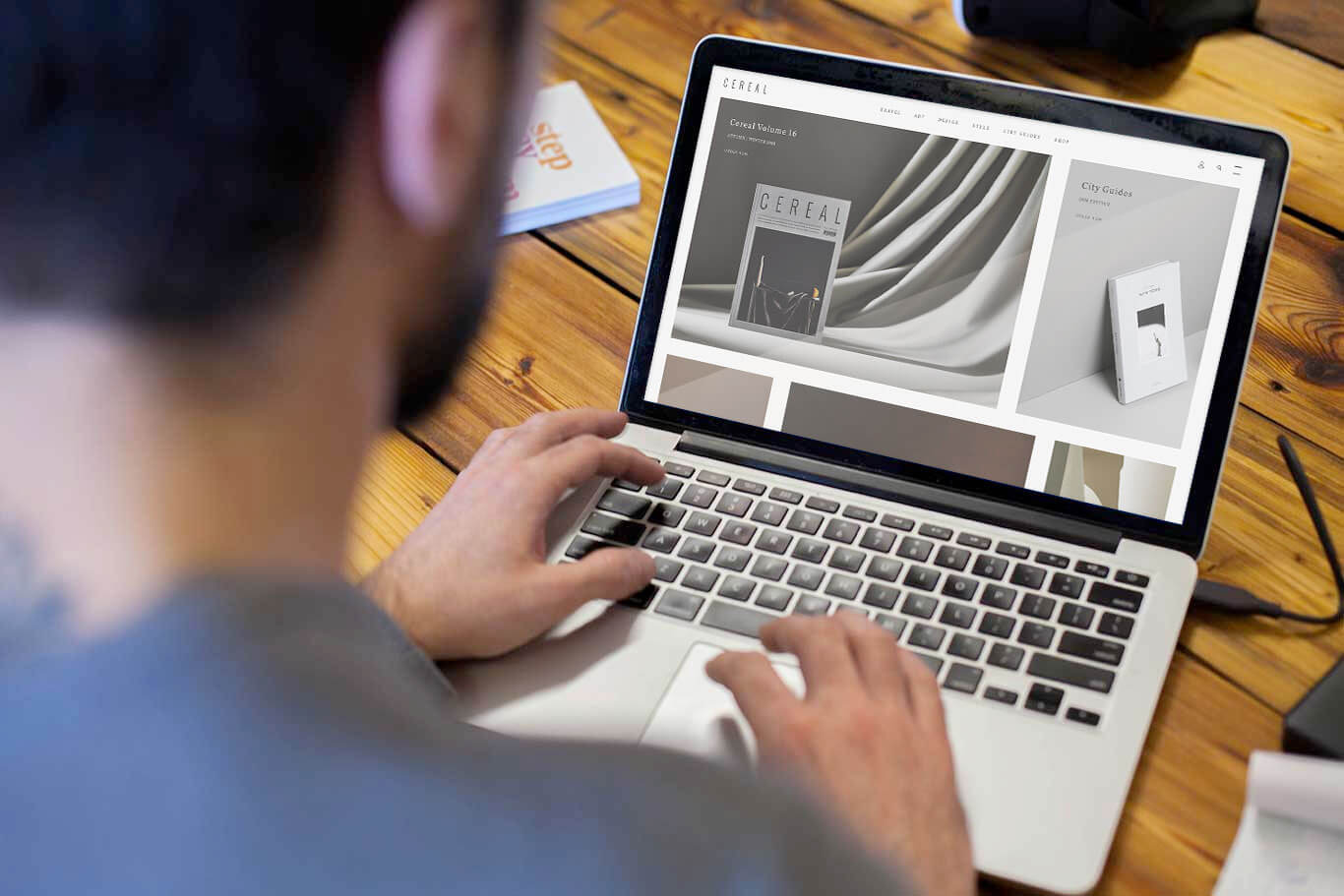 If you have managed to design and signpost your website well enough to attract satisfactory traffic, you could consider yourself a winner. That all becomes somewhat meaningless, however, if your visitors don't buy enough!
Online sales success hinges on an aspect of eCommerce websites that can easily be overlooked. You need to be sure you have done everything possible to optimise your customer experience (often referred to as user experience or UX).
Why user experience is key
Customer experience is highly significant for both "clicks and bricks" retailers these days. Competition is fierce, and consumers are ever more sophisticated in their buying patterns. They're bombarded on all sides by sales messages, and you must give them strong reasons to stay…and pay!
It's no longer enough to simply position and present your products well.
You need to provide customers with compelling and unmissable reasons to buy from you and make the whole experience as easy and enjoyable as possible.
Provide customers with compelling and unmissable reasons to buy from you
Abandoned online shopping carts
Failing to understand the significance of the customer or user experience is the primary reason why so many eCommerce companies suffer from the nightmare of abandoned shopping carts.
How many site visitors do you have each week, who select your products but don't complete the transaction?
Some of this is due to the prominence of mobile internet shopping.
Consumers casually browse online stores to fill a quiet moment or out of curiosity. Products are placed in their digital baskets with no real intent to buy.
However, there are many more site visitors with a genuine interest in your product, who fall away before sales transactions are complete.
Some even get no further than your home page!
Know your customer
To help your eCommerce website sell more, the starting point is to drill down on your target customer. Which type of consumer is most likely to buy from you?
From this segmented customer profile, you can start to consider what would influence their buying decision in more detail. What would they look for from you, and your products?
Combine this insight into a strategy, and you have a more fertile basis for persuasive website design and management.
Content that's attention grabbing and compelling
Knowing your customer better is the best foundation for improved content. You can use images, words and phrases on your website that you know will "push the right buttons".
This does not mean packing your website full of searchable terms for search engine optimisation. Nor does it mean adding reams of flowery text that oversell or overwhelm.
Your website content needs to be concise, clear and utterly compelling.
The benefits of buying your products should be 100% clear.
Make terms and costs clear
Having your delivery terms spelt out early in the process can also help your website user experience.
Large numbers of online shoppers change their minds at the last minute when they discover delivery timescales or additional costs that are unacceptable.
Clarity and transparency at an early stage can help your eCommerce website sell more.
Website functionality key to UX
If your brand value proposition is clear and unmissable from your homepage onwards, and you are confident that your content works, there is still a lot you can do to improve your sales levels.
Much depends on how easy it is to see your website in "all its glory", and navigate around it quickly and seamlessly
Take a good look at your website, using different devices and Browers. Does it load quickly enough across them all?
One of the most common sales-blockers for eCommerce sites is poor appearance or functionality on mobile technology!
These days, well over 50% of online shoppers use mobile technology to make purchases. (source: Statista)
If your website is not working well enough on multiple devices and platforms, you are greatly restricting your sales potential.
In 2018, 52.2 percent of all website traffic worldwide was generated through mobile phones – Statista

Interactive and engaging
One of the best tools to improve user experience – and help your eCommerce website sell more – is to build in comprehensive and quick search abilities.
Also, consider adding in a chatbot or a live chat facility. Either of these could go a long way to improving your customer experience. Your eCommerce website becomes far more interactive, responsive and engaging.
If customers can ask a quick question and get instant answers, they are far more likely to continue this engagement right through to payment.
Building customer loyalty
The better your user experience is, the more chance you have that customers will stay, pay and come back another day!
Losing website visitors without completing sales is not just frustrating, it's also a colossal waste of money.
The amount of cash you need to invest in attracting potential customers can be substantial. It would cost you a fraction of that to hold on to site visitors long enough to complete sales and build loyalty.
All the above tips for increasing website sales can also ensure that site visitors come back and buy more, and more often.