Can you imagine spending hours decorating your house, creating party food, sorting music and then realising that you forgot to invite any guests? If you currently have an eCommerce website – or you are planning to commission one – then this nightmare scenario is highly significant.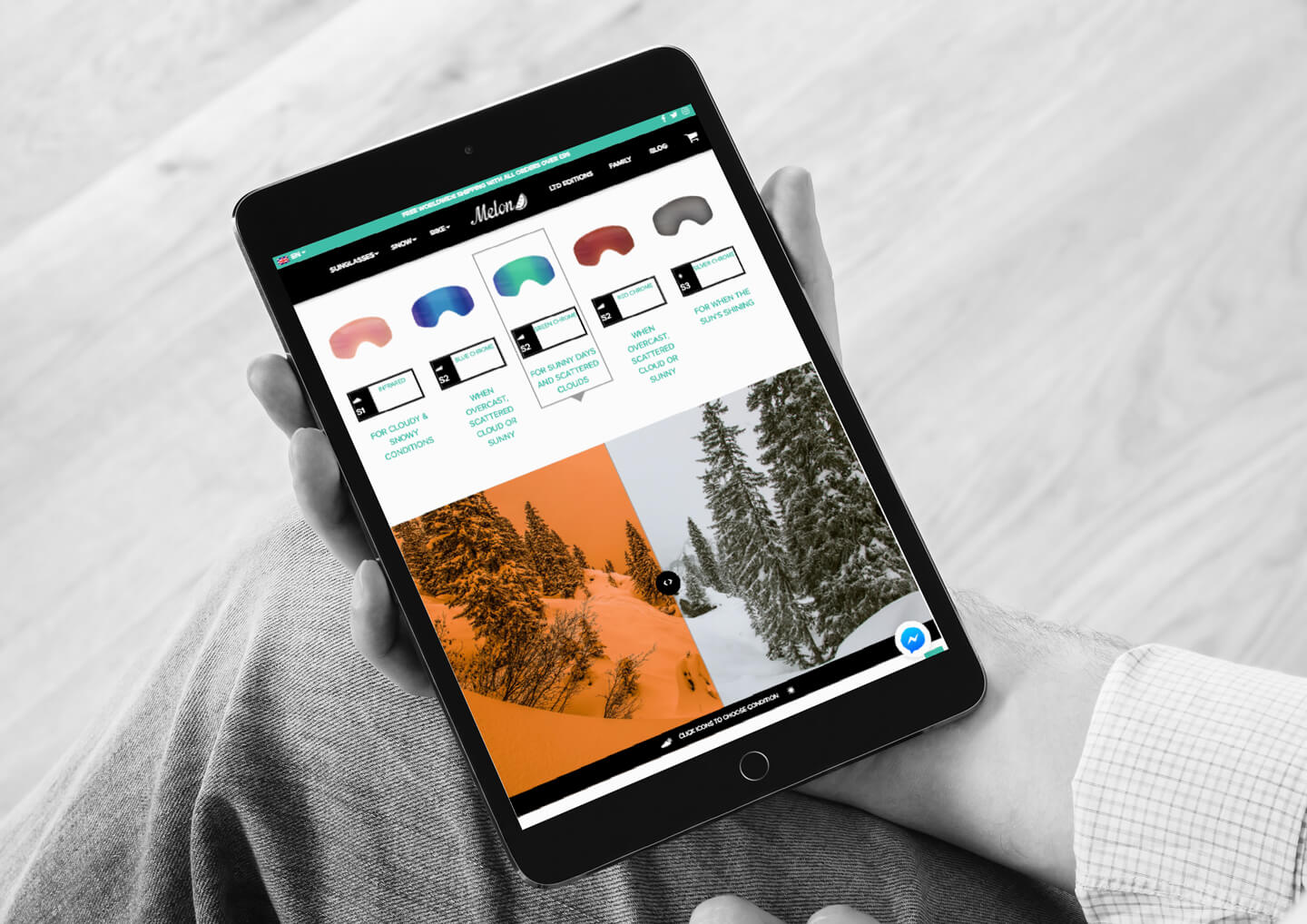 Simply having an online presence and integrated payment systems are not enough. You could even have a website that looks incredible – and costs you a great deal of money – yet still have few customers.
Because there is a world of difference between having a website and having a successful eCommerce website for a small business.
You're facing a lot of competition on the "virtual" high street these days! And modern consumers are fickle, with short attention spans and plenty of chance to click away.
Get your online platform, design, content and functionality right, or you will be "whistling in the wind".
Ecommerce Web Design That Drives Traffic
To design an effective eCommerce website, you need to look at how well it attracts potential customers, and whether it holds their attention long enough to complete sales!
The platform you use for your web presence matters. But it largely comes down to your content and how well it's laid out.
Look at this great example Community Clothing – www.communityclothing.co.uk.
Of course, the best website design for online retailers involves strong images and an attractive, yet usable layout.
Include amazing, appropriate copy and update it every now and again
Give serious thought to commissioning good quality product photographs. Plus, building up a library of video clips showing your product in use can also sell its benefits brilliantly.
Update Your Wording and Tell Stories
However, the wording you use – and how often it's updated – is crucial too.
This can include using "storytelling" techniques to position your products, for example.
Look at every word you use. Is it relevant and selling your product well?
Does your content provide "added value" for your customers? If not, remove and reduce.
For a great example, check out hiutdenim.co.uk.
A Searchable Ecommerce Website
Your content also needs to include the sort of words and phrases your customers are likely to search online for. This helps with SEO (Search Engine Optimisation.
SEO is about how Google measures eCommerce websites and ranks their significance. When your potential customers search for your products, you want your website to appear high in the results. Leading to greater sales potential.
Don't stuff your site with searchable words and phrases!
Search engines know all the tricks, so if you try and fill every crevice of your site with keywords, you could end up appearing well behind your competitors if you have nonsensical content.
Also, don't forget to include your website address on any communications, and link it to other sites if possible, to help signpost its existence.
Good User Experience
There's a lot of emphasis these days on website traffic, and systems to analyse visitor numbers.
Of course, attracting lots of people to click on your digital shopfront is great.
But not if they don't buy anything!
2 Basic UX Design Principles You Should Use
This comes down to 2 basic principles of a successful eCommerce website for small business:
The right customer
Are you attracting the right customers in the first place?
Guiding the customer
And are you grabbing their attention, and guiding them through to completed transactions?
The first element of this basic marketing requirement is covered above – getting people to your digital "door". Then, you need to be sure your website design and functionality are geared towards holding on to attention and making online shopping easy and enjoyable.
Any Questions? Live Chat May Help
Even if you do manage to create the most user friendly website, live chat can still help answer those quick questions that you may not have thought of.
Live Chat can be a great help in creating a positive customer experience. Site visitors can ask questions in real time, to find or understand product choices or answer burning questions about delivery.
In fact, having a live chat facility on your website could help convert around 40% more sales enquiries into completed orders!
(source: Live Chat)
This company – www.melonoptics.co.uk – makes bespoke goggles and sunglasses. It doesn't miss any opportunity to help its website visitors with a live chat integrated into Facebook Messenger.
Review your website.
How easy it is for visitors to use and to find what they want? Better still, ask a friend to use your website and observe their use to find any problem areas that you can optimise.
Some of the practical things you need to look for when creating or redesigning your eCommerce website are:
Does your homepage load quickly, and provide compelling reasons to go further?
Is your product offering clear, unmissable and attractive?
Do you promote the benefits of your products up front, in a persuasive way?
Can website visitors navigate around your site easily?
Would a chatbot help?
Some of the things to avoid include:
Overwhelming site visitors with too much information
A cluttered or illogical layout that's hard for website visitors to visually scan and understand
Multiple pop-ups
Converting Visitors in to Sales
Having adhered to all of this in creating a successful eCommerce website for a small business, your work is not over – by a long way.
Did you know that online businesses around the world lose a colossal £46 trillion every year due to failed transactions?
This is clearly a huge issue. Visitors find your website, navigate around it easily and select items for their eCommerce basket. Then, they leave, without completing the transaction!
To some degree, this is the sign of the times. A growing proportion of people who shop online use smartphones. They fill an idle minute by browsing for products, window shopping, comparing prices and then they get distracted by other things.
However, abandoned online shopping carts are also a symptom of consumer impatience. You could be losing valuable sales if the final stages of transactions are over complicated, unclear or tedious.
Having selected products to buy, are your website visitors then uncovering delivery terms and conditions that they didn't expect, or being asked to complete long subscription/login processes?
Be Clear and Upfront
One of the practical ways to get around this is to manage customer expectations as early as possible.
In a clear way, indicate basic delivery information against the products. And keep your subscription/login system as concise and quick as possible.
A successful eCommerce website for small business is one that has a streamlined and effortless payment systems in place
Of course, as a digital retailer, you will also need to draw attention to your data privacy systems, and your compliance with the EU GDPR. However, there are ways of doing that without putting people off.
This can mean signposting full terms and conditions and compliance statements but keeping the bulk of the wording away from your "shop front".
More Insights to Build Digital Sales
Another way to ensure that you enjoy the benefits of a successful eCommerce website for small business is to be dynamic!
It's seriously off-putting for customers to see out of date product information and offers, or old news and blogs.
Your site must be easy for you to update, tweak and add to regularly. When choosing a supplier for eCommerce website design, make sure any additional service fees for updates are reasonable. Or, that they are building a website that you can change.