The Cheltenham Design Festival will bring together talented designers and lead creatives within the stunning Grade II listed Parabola Arts Centre in Cheltenham, from the 1st to the 3rd of November.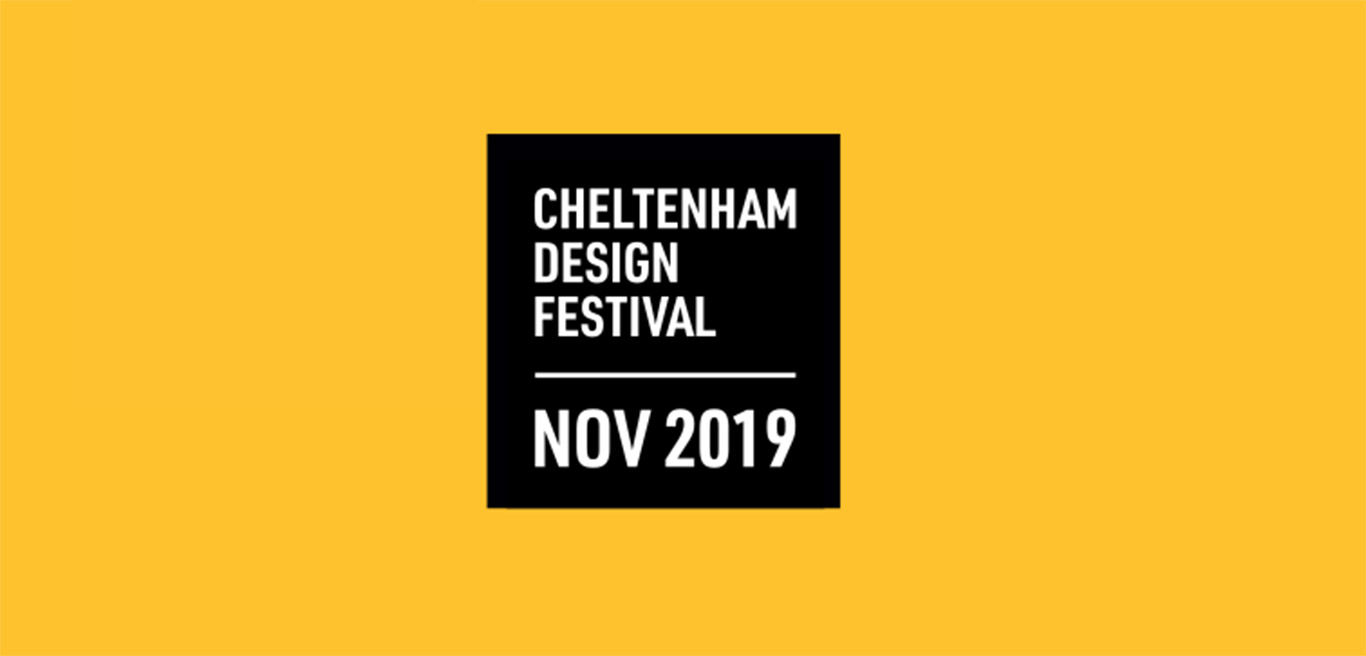 Everything around you – from the clothes you wear and the buildings that house you, the films you watch and the groceries you select – have something in common. They are improved and uplifted by good design.
Design is such an important concept and skill that businesses and industry representatives are to gather in Cheltenham this November to celebrate the best and brightest.
The event is open to anyone with an interest in design, not just professionals and business decision makers.
The festival features speakers, workshops and activities that will pool and share some of the most advanced – and also some of the most easily applied – design techniques around. 
It is being spearhead by the Cheltenham Design Foundation. 
Factory Pattern – the official agency behind the festival
Both the festival and foundation are heavily supported by us, (Factory Pattern) we are organising and running this years Festival. 
It's really important that we give back to the community and show the world how powerful design is, and the transformational role it plays in our day-to-day lives
Andy Thorne – Director at Factory Pattern, Chairman of The Cheltenham Design Foundation/Festival
Georgina Thorne, Factory Pattern's co-founder is Director of the Festival, and is bringing a really fresh perspective to the festival. Being from a design background, she's passionate about bringing people together to discuss the impact that good and bad design has on our lives.
Georgina is doing a fantastic job of organising a roster of internationally recognised speakers including Patrick Grant (British fashion Design and Judge on The Great British Sewing Bee), Steve Matteson of Monotype and Camilla Buchanan – a designer from UK Government (yes, the Cabinet Office now believe in design). Take a peek at all the speakers in this year's Cheltenham Design Festival here.
Don't miss out here Get Tickets Here
Design leaders at the Festival
The speakers at the event read like a "who's who" of the design world, and include representatives of Academy Award-winning Aardman Animations, The Royal College of Art, UK Cabinet Office and leading British design companies. See our amazing speakers attending this year's Festival and find out more about their expertise. 
They will cover a broad range of topics, including many of the everyday challenges of getting a product, service, innovation, website or some other project the attention it deserves. 
Why support the Festival?
There have been previous versions of The Cheltenham Design Festival, but this is the first event of its kind for three years. It represents a massive investment in staging top talent and showcasing the latest methodology and thinking. 
The aim is to inspire attendees to think differently about design, but also encourage collaboration and collective improvement. Which is why the theme of the Cheltenham Design Festival 2019 is TOGETHER.
For anyone wishing to get 'in on the ground floor', the festival offers abundant opportunities to volunteer or to sponsor elements of the events to raise your organisation's profile.
Why celebrate and support the best of design?
The words innovation and creativity are much used in modern communications and marketing. Design takes the best parts of those and turns them into feasible, practical realities.
Or, as author and cartoonist Scott Adams phrased it: "Creativity is allowing yourself to make mistakes. Design is knowing which ones to keep."
Good design is not about simple aesthetics – something that looks good. It should have a purpose and potency, for example having the ability to drive lead conversion for businesses.
In fact, it's safe to say that companies of all types and sizes rely on good product, brand and marketing design to achieve profitable growth.
"Good design is the most important way to differentiate ourselves from our competitors." — Yun Jong Yong (former CEO of Samsung)
Why buy tickets for the Festival?
One of the most challenging things about good design is knowing what it looks and 'feels' like, from the perspective of a wider audience. We all know what WE like – but does that design work in creating impact and influence, beyond our own opinions?
One of the aims of the Festival is to show the reasons why investing in well researched and intuitive design work is so important. Designs that arise from trusting the right talent and minds.
"If you think good design is expensive, you should look at the cost of bad design." Sir Ralf Dieter Speth, KBE (former CEO of Jaguar Land Rover).
Delegates who buy tickets for the Cheltenham Design Festival will come away with new understanding, insights and contacts, that will help them to improve personal and business design projects.
The Cheltenham Design Foundation relevance
The festival is the flagship project of a charity that works to provide design inspiration and education year-round.
The Cheltenham Design Foundation offers events, speakers and initiatives to improve access to design excellence. It also highlights design's relevance to young people; who are the future business leaders, technicians, teachers, researchers and of course creatives!
If young people grasp the principles and techniques of what makes great design – and how to connect with target audiences – they can apply this to any future career role! Design Foundation projects include a free Saturday school to help the area's young people develop their creativity. 
Get in touch for more details about the work of the Cheltenham Design Foundation
Or visit the website to book tickets for the inspiration-rich and wonderfully collaborative Cheltenham Design Festival.