When sprinting a 100 meter race, every runner in the race is solely focused on speed, so they can obliterate their opponents.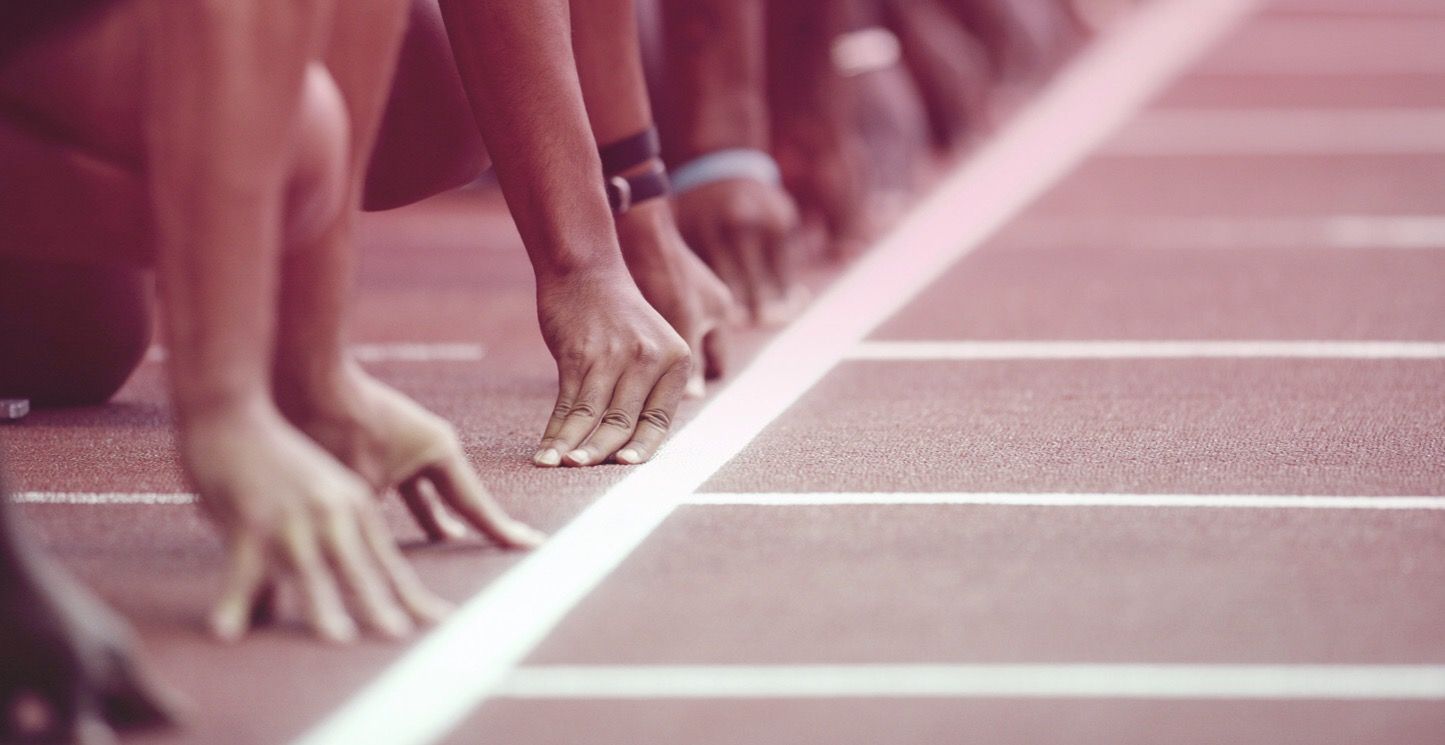 Being slow is a no, no. Speed = a win.
Being the fastest guarantees a win and this is true of websites too.
The faster your websites loads, the better the user experience. The better the user experience, the more likely it is that you're going to convert website visitors into customers.
If your users have to wait 'too long' for your lovely content to load, they'll lose interest and find a website that can deliver content quicker than yours.
So how long is 'too long'?
Firsts things first, you need to know the concentration span of a website user. According to the Guardian …
"Studies have shown that 32% of consumers will start abandoning slow sites between one and five seconds."
"A one second delay in page load time can result in 11% fewer page views, 16% decreased customer satisfaction and 7% lost conversions."
To test your site speed right now, go to tools.pingdom.com does it load between 1 – 5 seconds? If not, read on.
How do you get your site up to speed?
Think and act like a runner.
Be lean – trim unnecessary fat, wear the right gear and to be a real champion, have a secret weapon.
1. Trim unnecessary fat (code and pixels)
The smaller the code and images, the faster your website will load.
The images on your site should be small in file size, but not too small that you lose image quality.
Reduce the file size of your images
To optimise your images, use a popular image editor such as Photoshop or online image editor pixlr.com and reduce the quality of Jpegs etc, to reduce the file size.
Slim down your code
Ideally, the code on your site such as HTML, CSS and Javascript should be minified.
Minifying code may seem like a techy nightmare, but it can be handled by tools on your website.
Minifying is the process of removing all the unnecessary code (such as spaces) in your HTML, CSS and Javacript files, then squishes all the code together resulting in a smaller file size.
If you've got a WordPress website (like ours) you could use a plugin such as W3 Total Cache.
There's a setting in the W3 Total Cache plugin which automatically minifies your code. Alternatively, you could ask your developer to minify your code.
Get a quick review of your code and images
Google provides an automated website review, which not only measures the speed of your site but gives you a list of the code that needs to be minuted and optimises your images for you.
Once you download the optimised images, you can just upload the images and replace them with the existing images in your site. Couldn't be easier.
2. The right gear
You never see athletes slogging through a race in Dr Martens, so make sure you have the right gear to host your website.
There are loads of hosting providers out there who will offer you hosting for "Just £1.99 per month, but it doesn't really do you any favors if you want your site to be as fast as poss.
When choosing hosting for your site, do your research and look for the following:
Retention rate ratio
look for a ratio of 25:1 or 15:1 – this tells you how many other sites will share the server that your site's hosted on. For example, a 15:1 ratio means there are 15 websites on 1 server. The smaller the ratio, the better.
Bandwidth
Bandwidth of the website is the actual amount of data transferred through your website at one time.
If you have lesser bandwidth, it may hamper the speed of your website and you may land up making your website unavailable for the visitors.
For a website that gets around 500 – 5000 visits per month, you'll need about a 100GB bandwidth allowance.
For 5000 – 25000 a bandwidth allowance of 150GB per month will be more than enough.
There are other things such as disk space allowance and memory which are also vital to the speed of your site.
Our chosen hosting provider is Nimbus Hosting and if you're in need of good UK based hosting, then I would definitely recommend these guys. www.nimbushosting.co.uk
3. A secret weapon
The best runners have a secret weapon; it's the difference between winning and losing.
Whether it's a specific workout, a psychological edge or a lucky charm, they'll have a secret weapon up their sleeve which makes them faster and better so that they can push ahead of the completion.
When it comes to 'website speed' there are 2 parts to our secret weapon.
The 1st part of our secret weapon – caching
Caching is a way of storing the data on your site so that data can be served faster.
If your browser has to load fresh content every time the page loads, then it will take forever and a day to jump from page to page.
The 2nd part of our secret weapon – Cloudflare.
CloudFlare automatically optimizes the delivery of your web pages so your visitors get the fastest page load times and best performance.
Plus, Cloudflare also block threats and limit abusive bots and crawlers from wasting your bandwidth and server resources.
The result: CloudFlare-powered websites see a significant improvement in performance and a decrease in spam and other attacks. Text from the Cloudflare website.
So there you have it, turn your website into a digital athlete and speed ahead of your competion.
This post forms part of our theme for June 2015 – speed. Check back for more posts on speed or join our newsletter so you don't miss out.