Coconut Merchant is an ethical ecommerce store with the world's largest range of coconut products! Their objective is to support farmers – getting as close to farmers and farmers' cooperatives as possible, and work hard to make sure they get a fair price for their produce.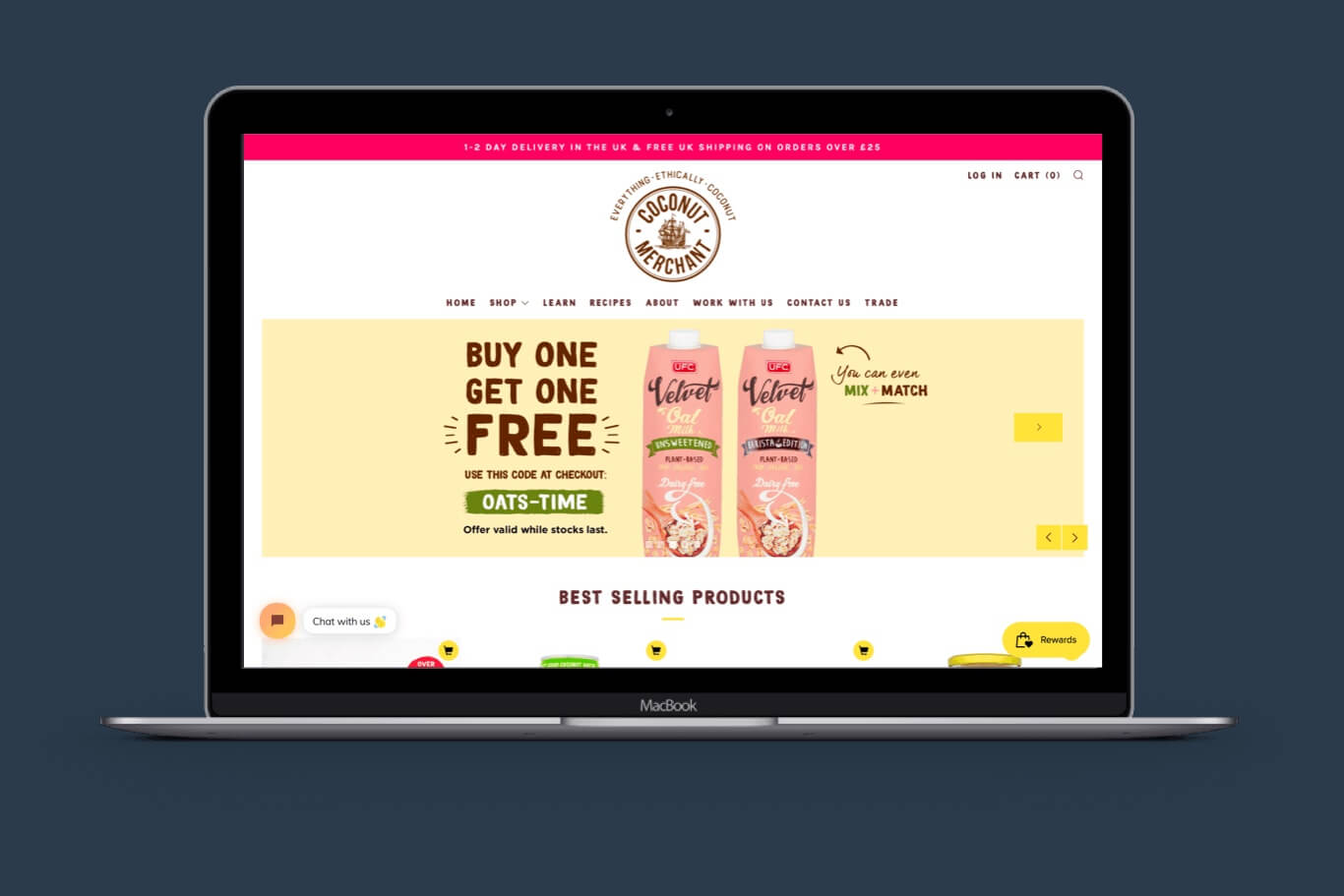 We've been working with Coconut Merchant on Facebook Advertising campaigns with the aim of generating sales and increasing subscribers to their email newsletter.
The campaign to date has been a great success, with this month running at a return on ad spend (ROAS) of over 400%. We also generated almost 2,500 new subscribers for their newsletter, a key revenue channel.
We look forward to continuing our work with Coconut Merchant as we expand our work into Google Ads, SEO and Conversion Rate Optimisation.