Blushes are a hairdressing group, with salons in Cheltenham, Worcester, Cirencester and Nailsworth. The group added a new salon to their portfolio this week, with Blushes Oxford opening its doors on Monday.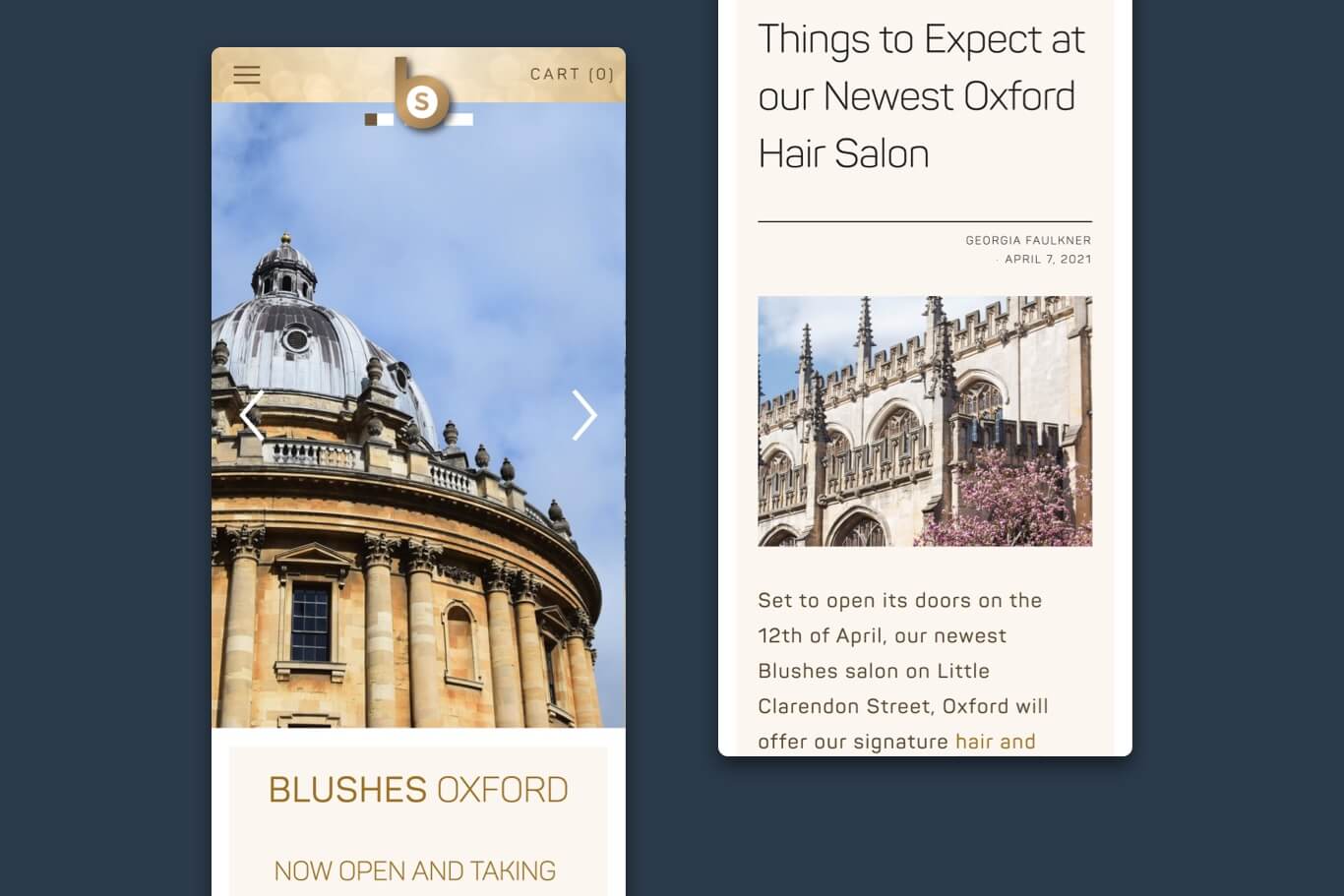 We've been working with Blushes on their search engine optimisation (SEO) for almost a year and have seen great results in increasing the organic traffic to their website. With a new salon location, the emphasis was on ensuring that the salon ranked for Oxford keywords and gained bookings from those in the local area.
Our SEO Process for Blushes Oxford
Our process was to complete thorough keyword research for relevant Oxford terms, as well as auditing competitors' website. We then started the on-going optimisation of the salon page, created targeted content and generated internal links back to the Oxford landing page.
Results so far have been positive and we look forward to continuing our SEO work for the new addition to the salon portfolio.