Rejuvenation Water creates nutritious, tasty products, and has a solid brand identity, but wanted to improve the UX and UI of their ecommerce website.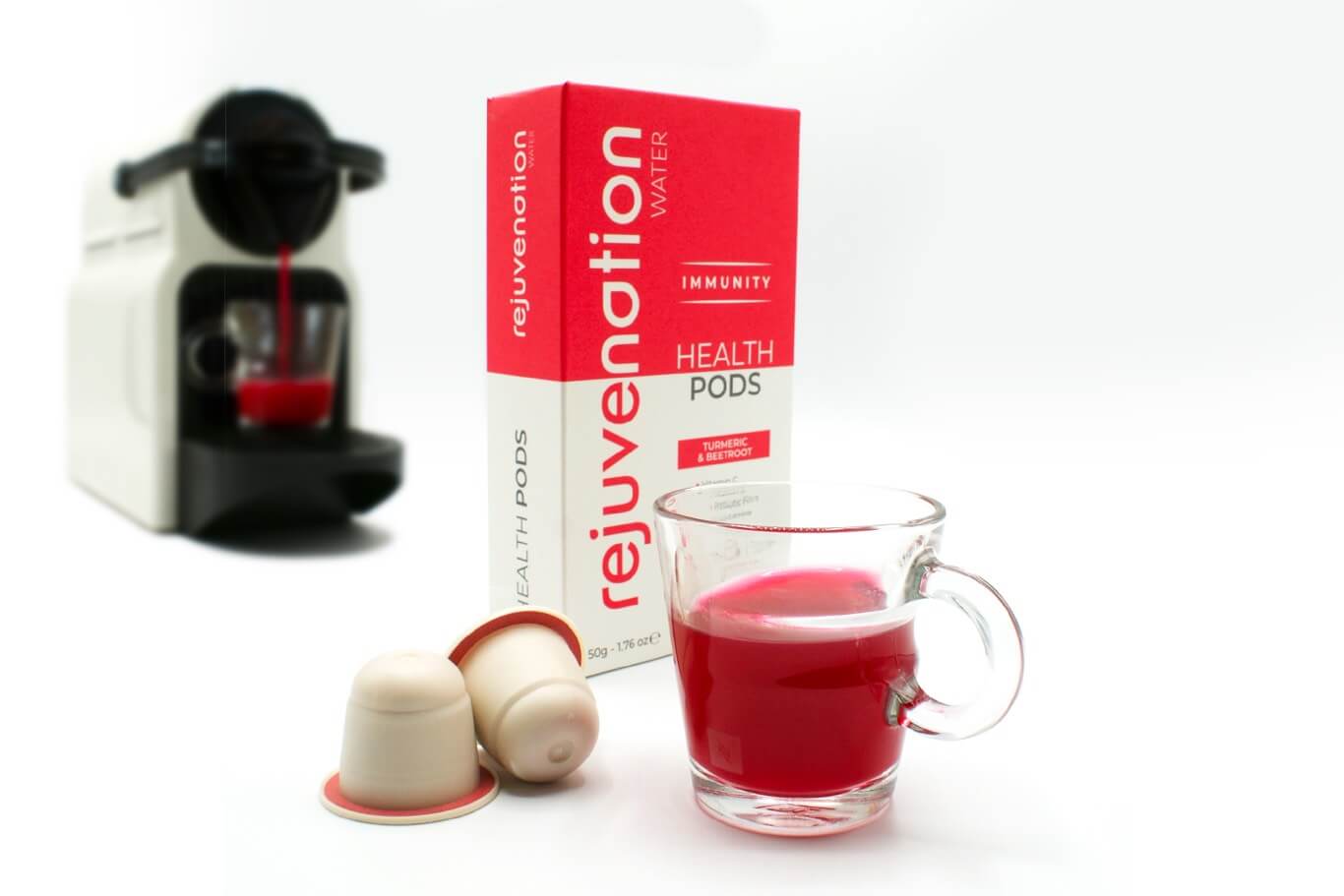 To improve the UX, we optimised product images, added social proofing through the use of both customer reviews, and endorsements from athletes and nutritionists.
Removing the sliding carousel with logos of news outlets where their products have been featured will help to reduce friction.
On the product page, we've included related products, expanded and extended the amount of product information rather than hiding it in tabs, and visualised the ingredients and benefits of the product.
As this is still a relatively new product to most Rejuvenation Water customers, we've visualised the serving suggestions to inspire customers to try out new ways of enjoying the health pods.
To ensure information is easily accessible, we've made it easy to see shipping costs whilst you're looking at the product to avoid any shocks once the customer is at the checkout.