Here's a quick review of two books I can highly recommend. One from a professional perspective, and the other for pure fictional pleasure.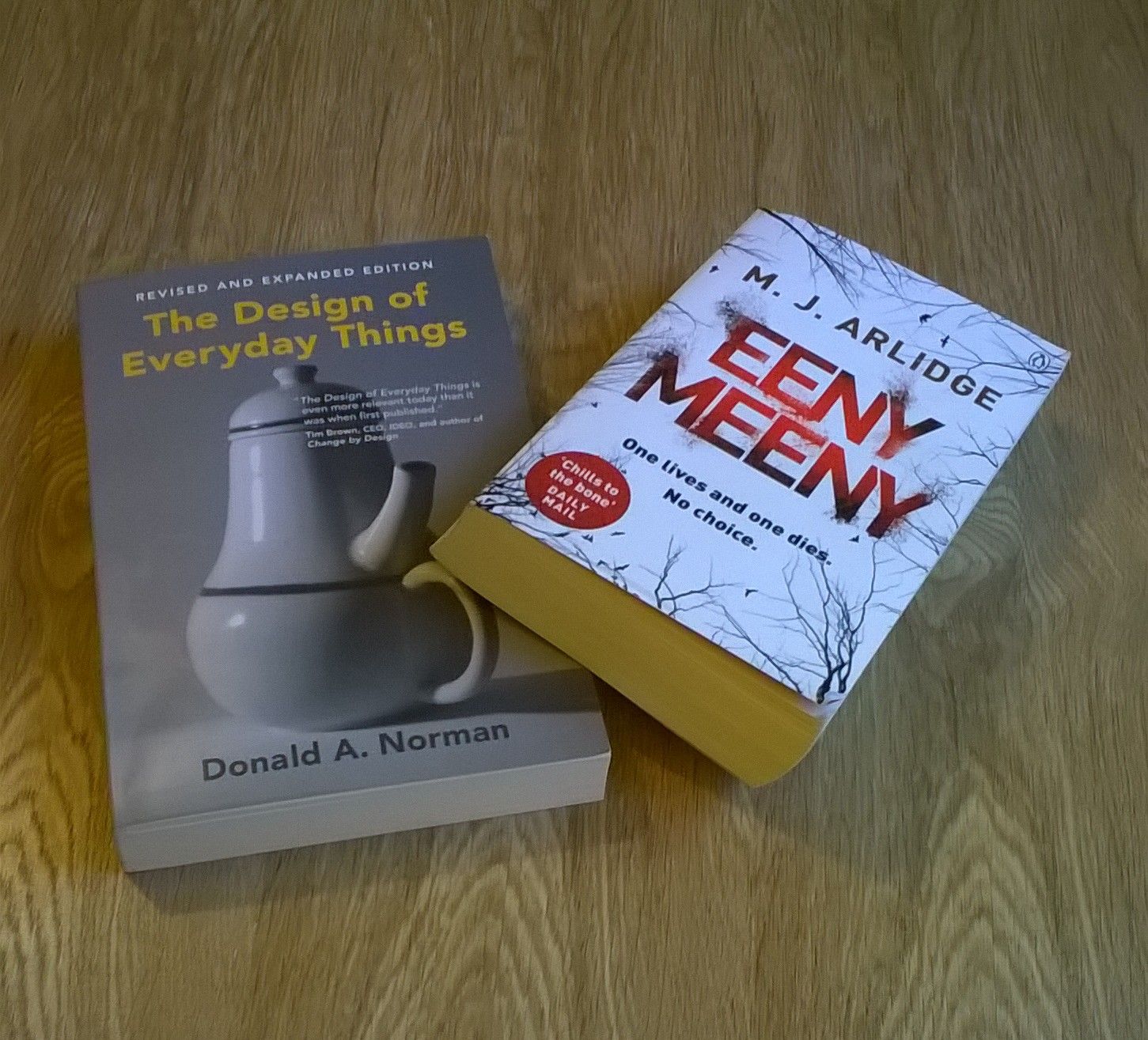 The Design of Everyday Things by Donald  A . Norman
I've only just started this book , but I'm already feeling the benefit.
It's a great insight into psychology, good design and why some products satisfy our needs and why some just don't.
Cognitive scientist Don Norman provocatively proposes that we as the user are not to blame for not understanding a product, be it a toaster, computer or in my case a website, but it's the design of the product at fault for not meeting the psychological needs of the user.
Very interesting so far.
Eeny Meeny by M . J . Arlidge
This was a quick read for me because I literally couldn't put it down.
Eeny Meeny introduces you to Detective Inspector Helen grace, who is tough and determined but has a disturbing past.
You follow her and her team on a race against time to solve the terrifying riddle of a killer who kidnaps it's victims in pairs, and the only chance of survival is to kill.
Just when you think you've got an idea of who the killer is, the plot twists and leaves you guessing again.
A totally gripping read.
Happy world book day everyone!