Summary: This article outlines 8 ecommerce UX best practices you need to implement in 2018 to ensure your online store is increasing revenue month-on-month and your customers are happy.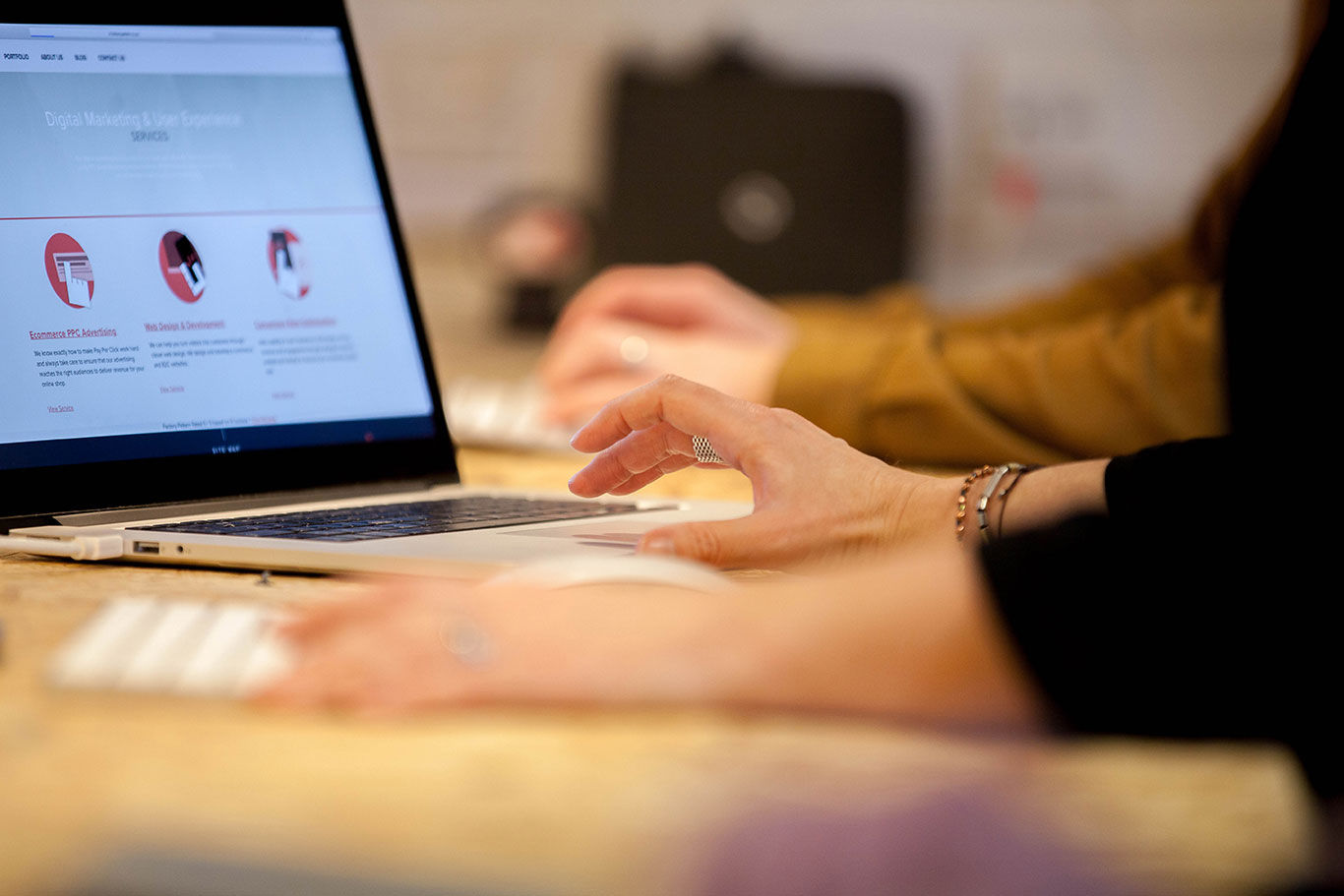 Updated: 16 October 2020.
The primary challenge for every ecommerce business is converting website visitors into paying customers. If you're offering products or services which people want and like, then you next need to ensure that anyone visiting your website can find what they're looking for with ease and speed and are then able to purchase it quickly.
So what are the best ways for an ecommerce business to make their online storefront offer the best shopping experience possible? Here are 8 tips on how to implement ecommerce UX best practice in order to maximise customer satisfaction:
1. Don't make customers wait for your site to load
Studies show that visitors to an ecommerce site don't tend to wait around.
79% of web shoppers who have trouble with website performance say they won't return to the site again
Recent studies show that when pages are slower to load, conversion rates drop and the chance of making a customer out of a visitor is reduced.
Take a look at Neil Patel's article Speed Is A Killer – Why Decreasing Page Load Time Can Drastically Increase Conversions
Optimising your site can be done by cleaning up code (trimming down where possible) and compressing images to ensure that they load as fast as possible.
To get a real-world review of your website's pages use Google's free tool Pagespeed Insights – it provides suggestions on how that page may be improved.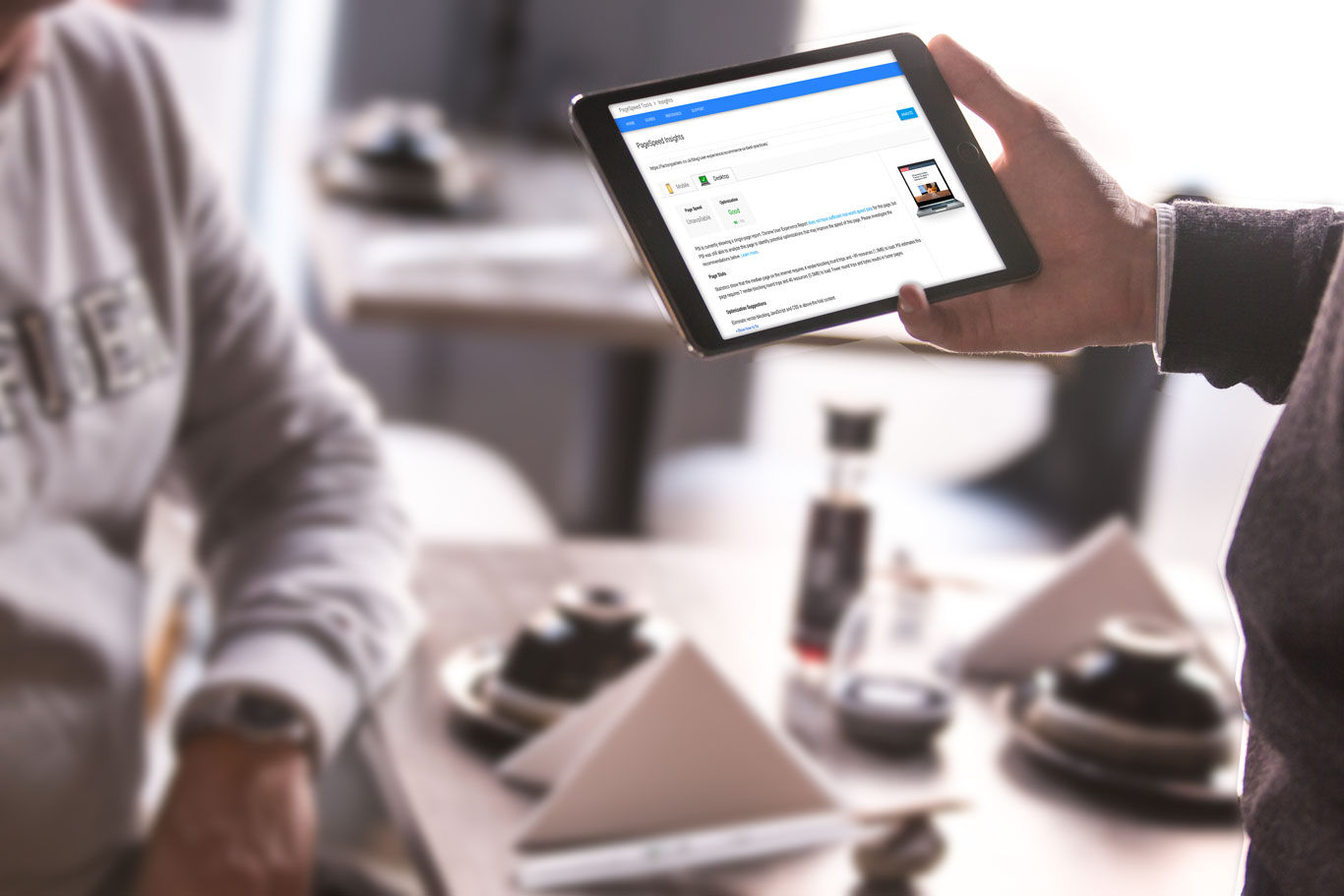 2. 7 key image types that help customers buy
Don't use just 1 image to try and sell your product. This will leave your users guessing and won't answer enough questions about the product.
Instead, ensure you have the 7 following types of product photography:
1. Compatibility Images
Show the technical features of a product, so users can see if it's compatible.
2. Lifestyle Images
Associate your product with other images to sell the dream.
3. Customer Images
Real images from customers give context and builds trust, as potential customers can see that this product has been bought and is being used.
4. Textural Images
It's hard to touch and feel products online. Close-up images and video are a great way to feature the texture of a product.
5. Size & Proportion Images
In-scale images give your users a complete understanding of how big or small a product is in real life. Feature a hand holding a product and give an immediate sense of scale.
6. Usage Inspiration Images
Show your users what they can do with the product and you really sell the benefits. Plus, you may be able to cross-sell other products.
7. Authentic Images
Evoke emotion and grab attention with images of humans or animals using your products. Authentic, animate images provoke a reaction the customer can identify with and mirror
High resolution and well-taken photos that have zoom functionality, multiple angles, and show the product's colours accurately gives customers a firmer idea of what they're buying; great images are important, and can inspire purchases as well as serving to reaffirm how professional your store is.
3. Make your category pages tidy and aesthetically pleasing
There's a fine balance to be struck with category pages; you need to ensure that the content isn't too sparse, but at the same time include features that allow the user to get to the product(s) they want quickly and easily.
Consider including the following features:
Make parent and child categories equally selectable
Give customers the ability to sort and filter E.g. Filter Low to High price
Make sure your product images are consistent – e.g. cutout images with white backgrounds
Display product reviews within each product listing. Plus, allow the customer to sort by review score.
Display the price – sounds obvious, but this is often missed. The price is a key aspect when users are filtering and choosing products
It's also important to think about how you represent sub-categories on each category page: for example, it's good practice to use neutral product images that are appropriately representative but will not cause confusion as to whether the page shows actual products for sale.
Ensure that your site has plenty of white space and, again, use a limited amount of text.
4. Think about how people read and scan for information
Fact – Users will read 20% of your content.
Users scan for the bits of information they need. They have a question or questions that needs answering.
Catch their attention with a strong and impactful heading, and set out the page clearly and concisely for easy scanning.

5. Offer chat bots or live chat
Ecommerce stores should be increasingly looking at chat bots that are able to predict shoppers' wants and needs, providing guidance in the moments that can be most crucial.
An example can be when a customer is experiencing an error message at checkout; the implementation of a chat bot can immediately help to solve the issue.
Chat bots and live chat support agents can also give personalised recommendations to encourage customers to consider a purchase.
6. Your checkout process should be flawless and completely hassle-free
Some experts say that the biggest drop-off point is likely to be at checkout — sometimes this is due to consumer indecisiveness — but, it can often be because of a complicated and confusing checkout process.
It's important to keep the process as simple as possible by minimising the number of steps needed to complete a purchase. It can improve the user experience if they're able to preview items without leaving the main page.
It can also be a mistake to force customers to create an account and can be more effective to allow them to make purchases as a guest.
7. Design your home page so it's easy and intuitive to use
When customers first visit your website you need to help them find what they're looking for.
The main focus of your home page should be to give people rapid category level navigation, so that they're able to quickly drill down to the products they're interested in.
Customers should also be able to easily locate the return policy, shipping page, and customer service contact on the home page of your store.
8. Ensure your text is aesthetically pleasing and readable
Carefully laid out and well-sized text can help you to sell more. It needs to be large enough so it's easily read — at least 16px/18px normally, and at least 24px for headers — on desktop, tablet, and smartphones.
Pay attention also to line spacing, which needs to be a minimum of 1.2 points to ensure that there's enough white space in between lines.
The easier that your copy is to read, the more likely that people will actually take the time to do so, thus increasing the chance that they'll receive the information you're trying to give about a product or category.

Bonus tip: Innovative web design is great, but helpful design should be a priority
The shopping experience that customers now demand is seamless and straightforward, with very little patience for websites that fail to load quickly or present information in a clear, concise manner.
The aim of effective UX on an ecommerce storefront is to give potential customers all of the information that they need to make an informed purchase, while eliminating any unnecessary and extra steps between them searching for, finding, and then purchasing a product.
Providing the shopping experience that consumers have come to expect means that they're more likely to return to your website, and can be an effective way to begin to build a brand relationship with customers while increasing conversion rates and helping to drive up profit.