Short term website such as Wonga.com have the challenge of helping people making lending decisions fast.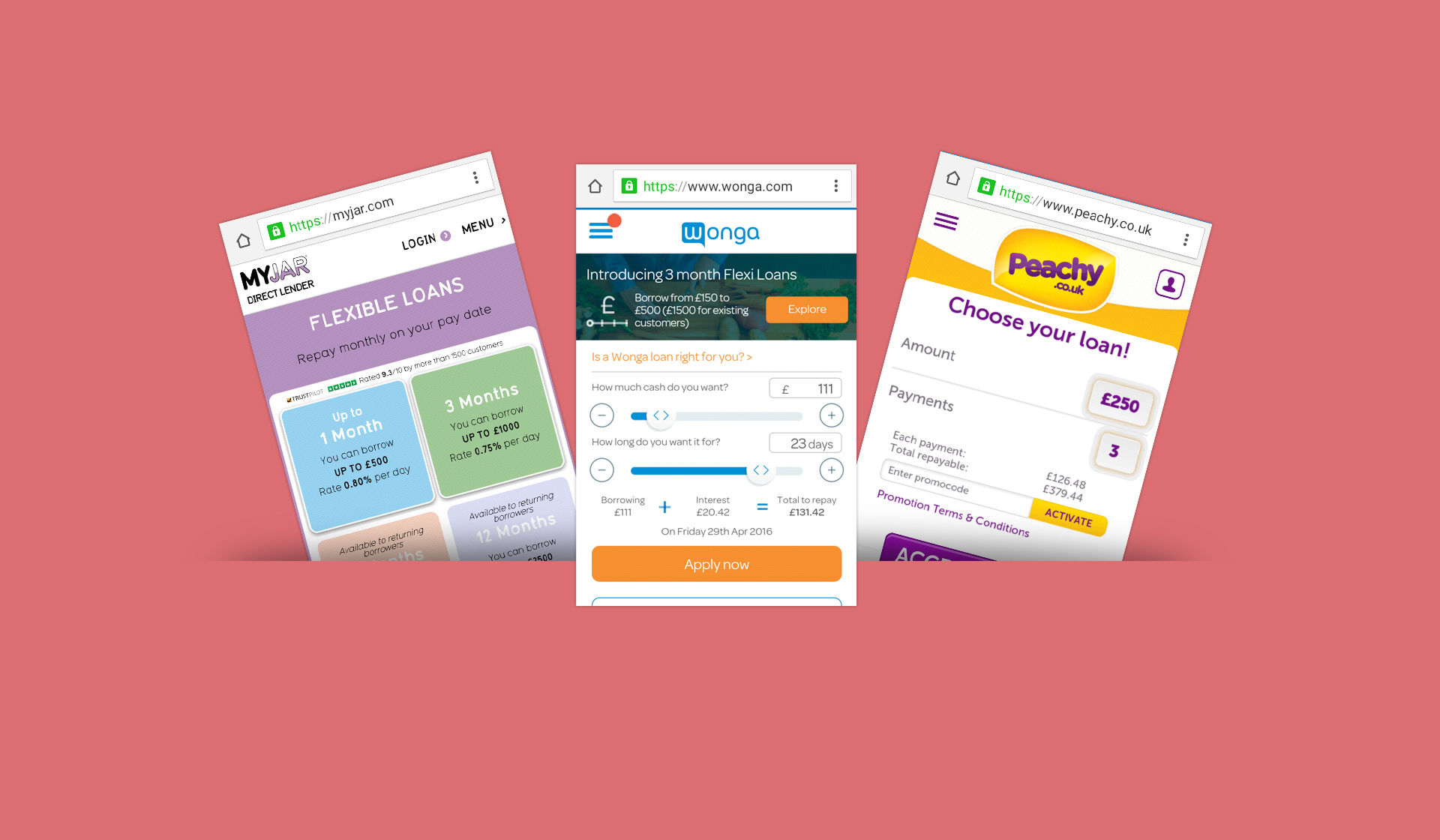 This is an interesting challenge and we've reviewed 3 of the most popular short term loan mobile websites to find out how they're helping people make instant decisions when applying for instant (little) loans.
Video Review of: 3 Short Term Loan Mobile Websites
Furthermore, we've included some additional research on wonga.com below
Wonga UX & Marketing Research
1. Leaky data: How Wonga makes lending decisions
(Scroll down to the leaky Data section)
Point of interest:
Slider start loan amount differs depending on what you access the site with Analytic tool QuBit
http://www.charisma-network.net/finance/leaky-data-how-wonga-makes-lending-decisions
2. Wired magazine
Point of interest
Highlights that wonga is about gathering data. Their marketing spend of in excess of £16m in 2011.
http://www.wired.co.uk/magazine/archive/2011/06/features/wonga
3. The Guardian
Point of interest
In the four years since the company launched, the business has soared and a total of around 3.5m short-term online loans have been made; the average loan is £260 and the maximum is £1,000, initially for a maximum of 30 days. Wonga's advertising spend has grown from approximately £22,000 in 2009 to £16m in 2011, according to the analysts AC Nielson MMS.
http://www.theguardian.com/business/2012/mar/01/wonga-real-cost-payday-loan
4. Targeting potential clients at particular times
Point of interest
One strategy used by payday lenders is to target people during special events and festivities, such as Christmas, when the public are most in need of financial top-ups to pay for additional goods.
http://www.tees.ac.uk/sections/news/pressreleases_story.cfm?story_id=4663&this_issue_title=May%202014&this_issue=252
5. Discounting the future
Point of interest
Interesting psychology behind why people use sites like Wonga
https://www.theguardian.com/science/head-quarters/2013/sep/03/payday-lenders-psychological-vulnerabilities-wonga