UX copywriting is the process of using words to make digital experiences easier and more enjoyable for users. It's similar to UX design, but with carefully considered language instead of visual elements.
Bridging the Gap Between Design and Content
Designers powerfully convert complex concepts into clear visual representations through colour, typography and visual hierarchy. However, the power of words is often overlooked. Treating the copy on your site as filler text can mean that there is little content to support the power of your design.
UX copywriting bridges the gap between information and design, providing many advantages to you and your users.
Guide Users With Clear & Concise Language
Understand where your users are getting confused and solve their problems through clear and concise language. Explaining a solution with words can often be more effective than showing solutions through large and bold design elements.
Humanise Your Website by Appealing To Emotion
The aim of UX copy is to evoke feeling, as an emotional response can increases the probability that users will remember what they have read. An emotional connection to your brand will also promote customer loyalty. Not to mention, clear, emotive language will keep people reading for longer than confusing technical jargon.
UX Copy That Aids Conversion
Design alone is not enough. Imagery alone is not enough. Copy alone is not enough. They must all work together to create a well considered experience for users, resulting in successful conversions.
Related Project
UX Focused Website Redesign for Shopping Roulette
How we helped Shopping Roulette increase their ecommerce sales with a UX focused redesign.
Website Button Best Practice for UX
Buttons are the most widely-used interaction elements in web design, and as such, play a massive role in a user journey. As such, adhering to Website Button Best Practice can make the difference between a user having a smooth and successful journey through your website, or getting frustrated and leaving it immediately.
Andy Thorne
UX Director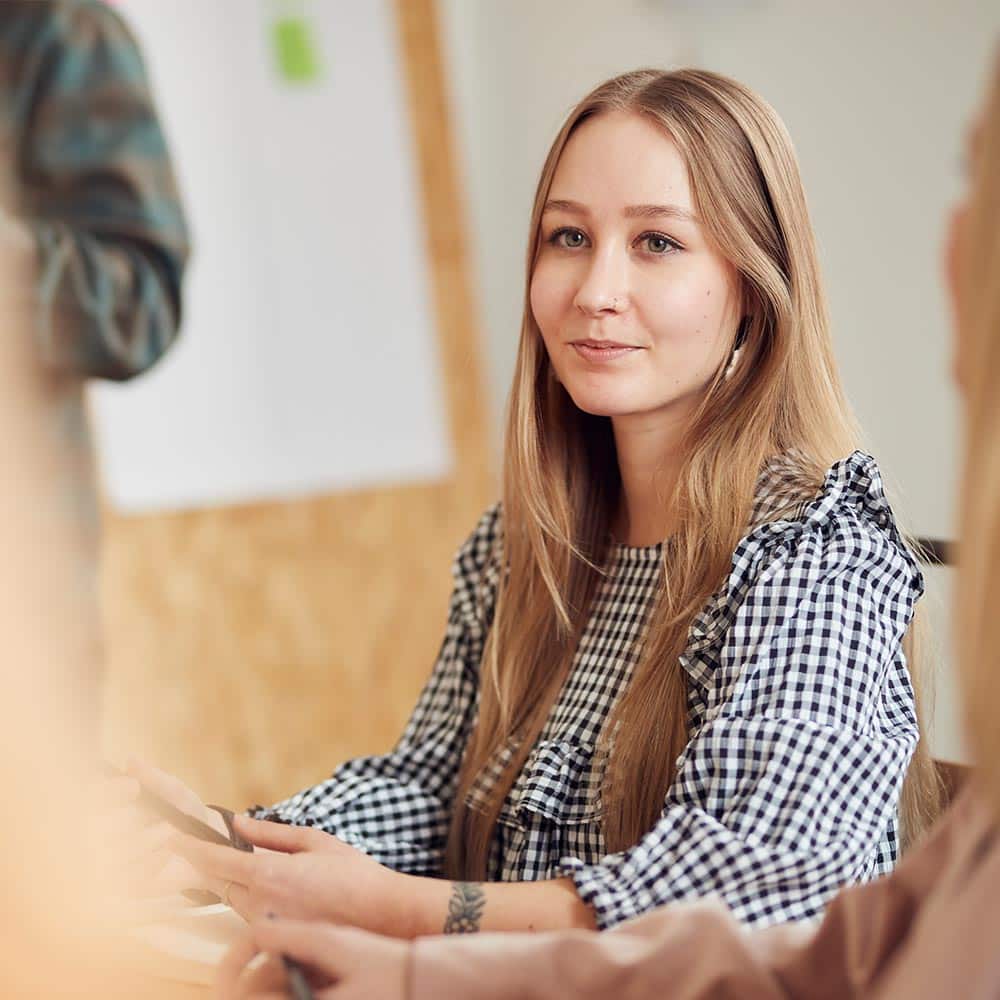 Annie Malham
Digital Marketer
What to Expect
Fill in the form and let our team handle the rest. Here's what will happen next:
Discovery

We'll ask you a bunch of questions about your business and the market you want to serve during a 30 minute discovery call.

Analysis

We'll audit your website to find out where and how we can help you. Then plan what we can do to improve your website and grow your business sustainably.

Over to you

Your proposal will include a review of how we can help your business, pricing options, a provisional timeline, and a detailed view of what it's like to work with us.
Start a Conversation
Andy, our UX Director is on hand to answer your questions.
What is UX Copywriting?
UX copywriting is where you write and structure copy to move users toward completing a goal. Its main role is to perfectly blend words, imagery and functionality to create a smooth experience and fast navigation.
Why is UX copywriting so important?
UX copywriting is all about how and where to say words that will nudge a visitor to take an action. It's particularly useful for e-commerce as it can help facilitate the buyer journey and suggest adding things to the shopping cart, with cleverly crafted CTAs.