Services
Social Media Design
Need to drive traffic to your site and boost conversions. Our social media design engages your followers and increases traffic to your site.
How Our Social Media Design Engages Your Followers & Drives Traffic To Your Site
We design compelling and engaging social media content that catches the attention of your followers, drives traffic to your site and increases conversions.
Support Brand Recognition
We create unique social media content that seamlessly complements your existing brand. Using visual content on social media vastly increases brand awareness and grows your follower engagement.
Helps Drive Traffic To Your Website
By designing unique content specific to your site, we can help boost engagement and recognition of your brand. In turn, this drives more of your target audience to your site.
Connect your customers with your products
Organic social media is a great, free advertising tool that you should be taking advantage of. When you post regular, branded, relevant content, you maximise the number of shares, likes, comments and saves from your target audience. In turn, this increases brand recognition, traffic heading to your site, and ultimately, sales.
Related Project
The Signal Post - Social Media Design
The Signal Post tasked us with setting up and growing their social media channel to help build brand awareness. This included Social Media Design services to ensure a visually pleasing and on-brand feed.
Social Media Advertising: A Beginner's Guide
Social media is still a powerful way to grow your business. Especially if you get the right mix of organic (free) posts and ads to build sales leads.
Kirsty Rogers
Safe Industrial
Factory Pattern worked closely with us to understand our business
When we first set up Safe Industrial, we needed help with our website and marketing strategy. Factory Pattern worked closely with us to understand our business and develop a strong email and social media marketing strategy. Now, we can rely on email marketing to bring in revenue for the business whilst social media has really helped get our name out there.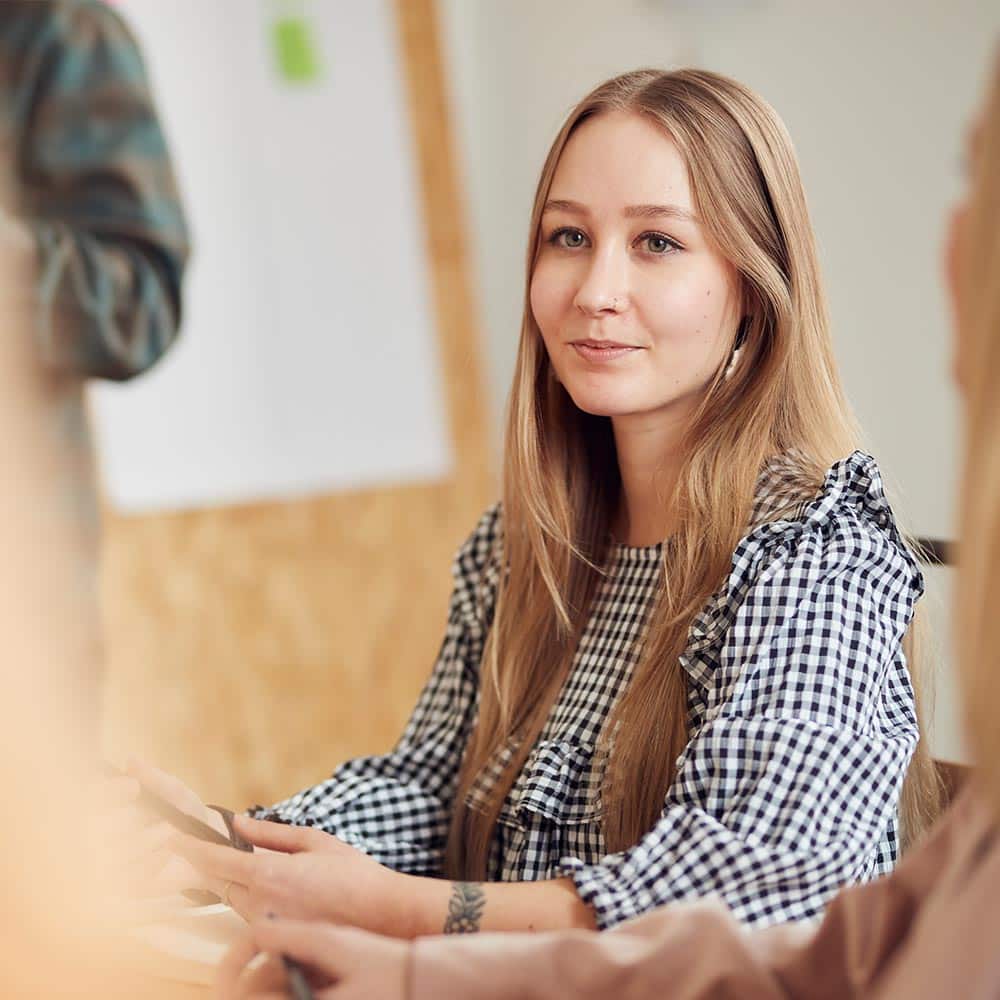 Annie Malham
Digital Marketer
What to Expect
Fill in the form and let our team handle the rest. Here's what will happen next:
Discovery

We'll ask you a bunch of questions about your business and the market you want to serve during a 30 minute discovery call.

Analysis

We'll audit your website to find out where and how we can help you. Then plan what we can do to improve your website and grow your business sustainably.

Over to you

Your proposal will include a review of how we can help your business, pricing options, a provisional timeline, and a detailed view of what it's like to work with us.
Start a Conversation
Andy, our Founder is on hand to answer your questions.
What is social media design?
Social media design refers to the planning, development, and creation of visual content that will be shared on your social media platforms.
Why is social media design important?
Well considered social media design will help your brand build recognition and create content that resonates with your community. It can also play a big role in determining how your brand is perceived.