Dansaki Branding Process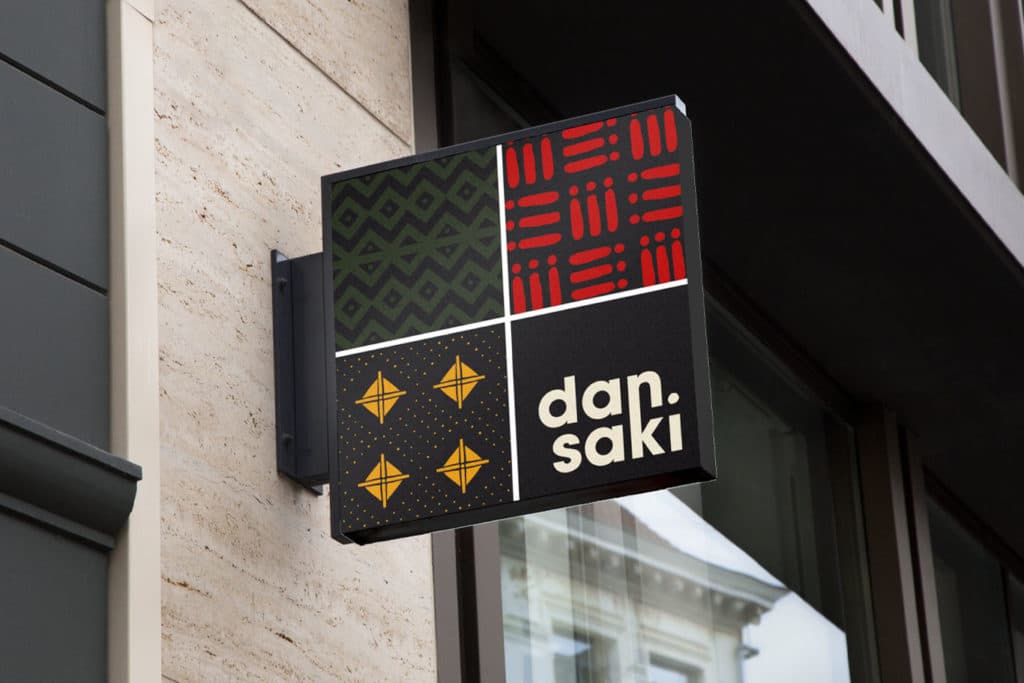 Dansaki wanted branding which represented their Afro-Caribbean restaurant, whilst feeling modern and elegant. It was important to capture the essence of the culture authentically without relying on cliched imagery.
Research
The research process was crucial for us to gain an in-depth understanding of what Dansaki was looking for to ensure we created something that was in-line with their vision.
Initial Concepts
Compiling our research and ideas, we began to explore the possibilities for the branding. We experimented with the composition of shapes to create repeating patterns inspired by celebration and the idea of bringing people together.
Final Concepts
Once we created the modular square logo, we moved into the final stage of concepts, further exploring the use of colour and pattern to successfully convey Afro-Caribbean culture. 
In the final stage of development, we worked closely with the client and their interior decorators to perfect the combination of patterns and colours, ensuring the branding would work in harmony with the interior decor.
Final Branding
The resulting branding is elegant, modern and timeless, inspired by Afro-Caribbean culture, which is depicted through the considered use of colours and patterns.