Most Wanted Wines is a wine retailer that has a simple vision; to get everyone to enjoy the world's most wanted wines. Their extensive range of wines are stocked in major supermarkets, including Waitrose, Morrisons, Asda and Tesco.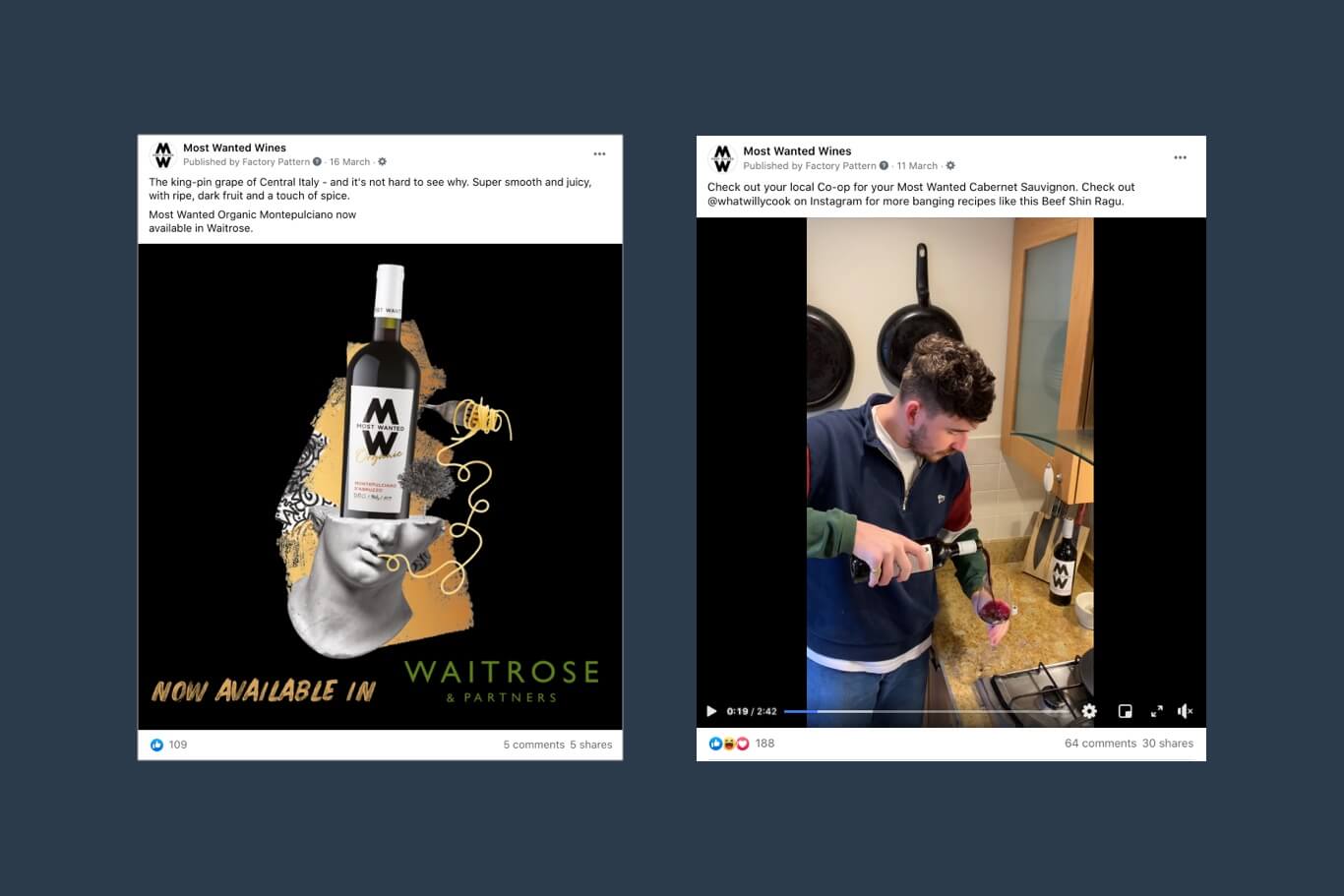 We have been working with Most Wanted Wines on Facebook Advertising campaigns, including promoting these in-store launches.
The goal for the campaign has been to raise awareness of the launches by getting eye-balls on the launches. We ran both video and image ads and results so far have been a huge success.
As you can see in the screenshot above, this individual advert has received some great engagement. It has been shared 30 times, received 64 comments and 188 reactions!
Overall, the video ads have been played over 60k times for a cost per play of £0.01. Overall, the ads have reached over 180,000 people. The team at Most Wanted Wines are really pleased with the campaigns' progress and we look forward to launched new store products with them.