By Angie at Factory Pattern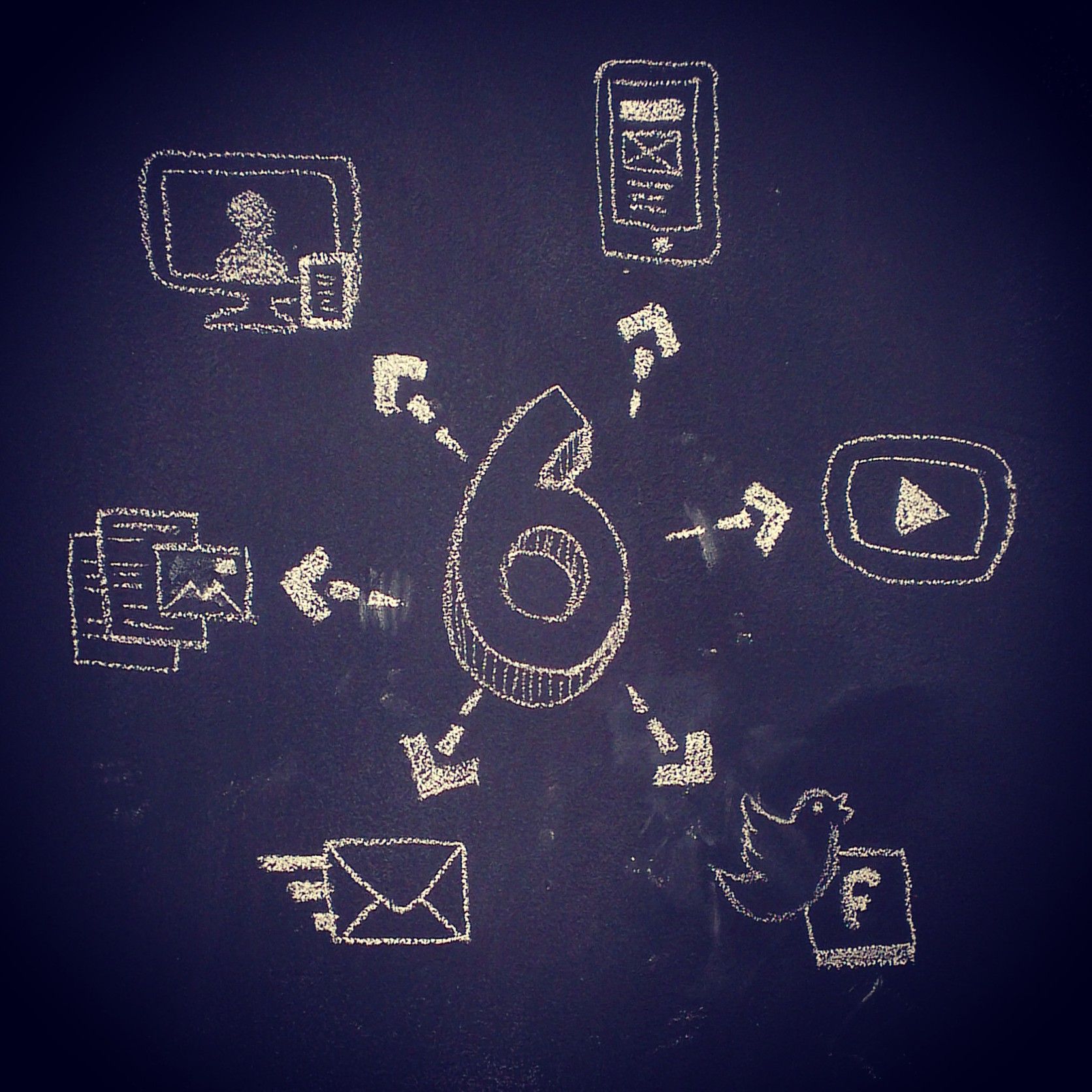 Marketing. Yes, the word that makes some business owners break out into a sweat. But it really doesn't need to be scary.
First of all, a great internet marketing strategy always makes for a speedy and efficient solution. The results are instant and fairly inexpensive to achieve.
Your online marketing strategy has the potential to maximize your reach beyond anything you've imagined – if done correctly (as always, the Factory Team can help you get this bit just right).
To help you, here's a short drill down of current trends you definitely should consider in the emerging online marketing world.
1. Mobile
More and more people are viewing web content on their mobile devices and expect to be able to interact with it
We all check our emails and apps on our mobile devices now – so you should definitely be checking that your marketing campaigns are visible and look great on these too.
More and more people are viewing web content on their mobile devices and expect to be able to interact with it. Double tap, like it, swipe it or zoom in.
2. Video
I always look at pictures, but I'm more likely to press play on a YouTube video faster than reading any text. With YouTube, Vine and now Instagram all making the ability to upload, embed and share your videos quickly and easily, brand engagement can be generated fast and effectively.
3. Multi screen action
Do you surf the Internet while watching television? Yep, so consider that your customers might also share the same habit. Making sure all these environments integrate is definitely a win/win for any marketing campaign.
The other day I was watching the television and saw an advert for Marks and Spencer's – the next second I was on Facebook and there was a post from M&S with a competition….
4. Content is key
What you say really matters more than ever before, and the tone of your content is changing; It's becoming more conversational, life-like, bitesize and more frequent. Which is why blogging is becoming so popular. Creating content little and often to share with your customers will ultimately reward you with their loyalty.
5. Social media
The ability to engage with your customers on a daily basis is what's so great about social media. As with content marketing, updating regularly to your Twitter and Facebook pages can keep you in the forefront of people's minds.  This is so they don't forget about you, and so they'll think of you first when they need a new bathroom or kitchen, or pair of shoes.
Share everything from sales, discounts, offers, new products, testimonials, and respond to questions and queries to instantly make positive customer service responses too. The opportunities are endless.
6. Email
Email marketing is winning again and really pulling in some serious engagement. And what's so cool about it is that you can clearly monitor campaigns and responses quickly and easily. The real-time reporting in Mailchimp is astounding, which also integrates nicely with Google Analytics. But make sure your email campaign is designed for handheld devices as 50% of users will read emails on the hop.
..I know I do:
INBOX…'All inclusive holiday to the Maldives less than half price?' Yes please! CLICK!
The internet grows at the speed of light on a daily basis so it can be hard not to be up to date with all the techno-gadgets out there.
If you're feeling a bit overwhelmed by it all, don't sweat, why not pop in for a cup of tea and we'll talk you through some awesome options for your business.