Just last week I was sitting at my table poised to find out the winners of the Gloucestershire's Woman of the year awards 2016, which celebrated the year's most extraordinary women in business and the community.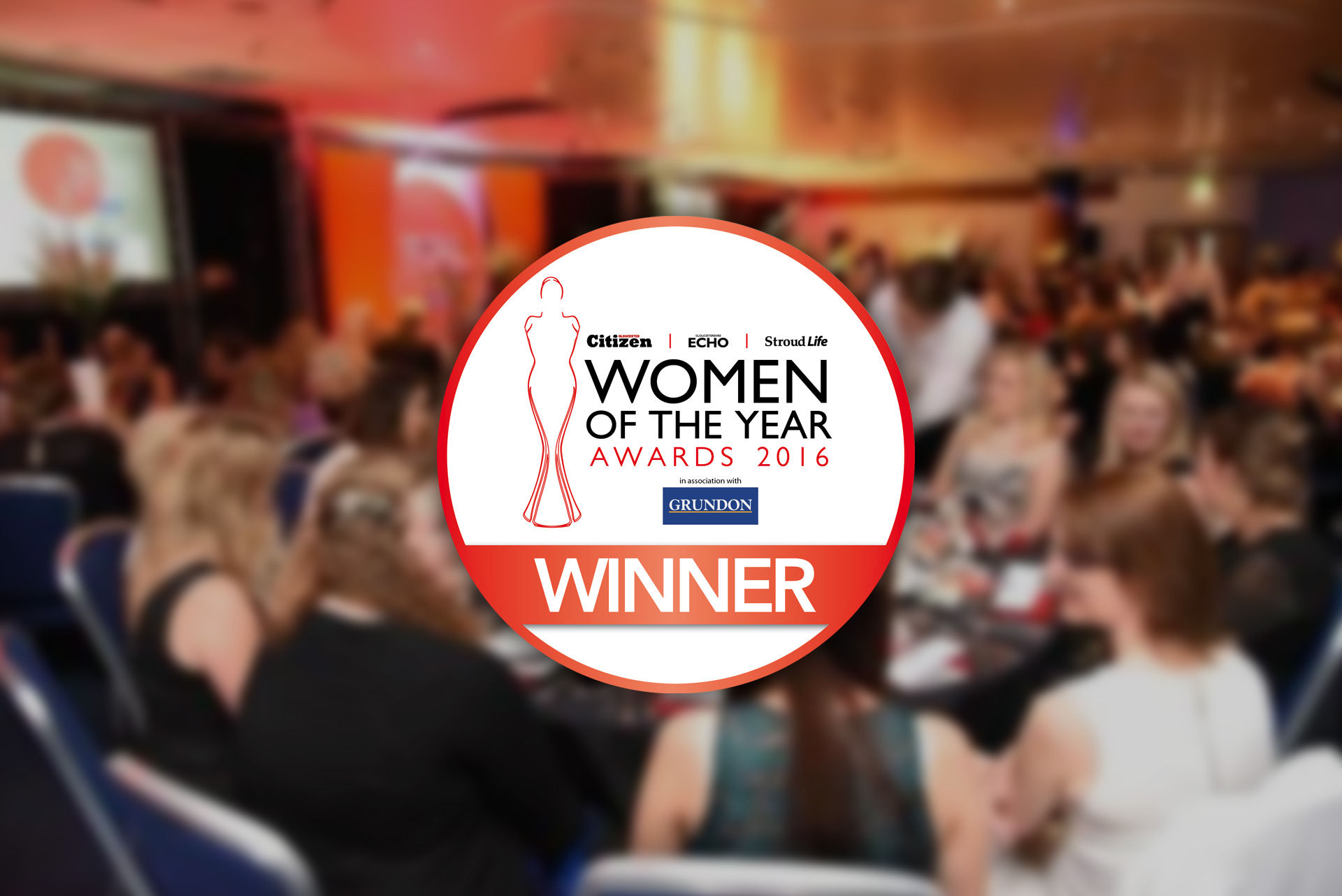 "And the winner of Digital Woman of the Year 2016 goes to… Georgina Thorne from Factory Pattern."
I was delighted to win the Digital Woman of the Year category, which recognises women who have set up a successful e-business that operates solely online, created innovative products, services and processes as well as expanding into new markets and different areas of business activity.
Entering the Awards, is it worth it?
Now, this award was not entered into lightly. I've always seen industry awards as a bit of a money making initiative for the organisers and an ego boost for the applicants. Plus, the time and effort it takes to enter really puts me off.
However, I went against my preconceived view, took some advice from a trusted colleague and nominated myself.
Yes, entering awards is definitely worthwhile. Here's why…
The whole process has been a journey of discovery both personally and professionally. Here are the 4 reasons why I think awards are great for your business.
Differentiation
The application process for the awards forced me to look at my business from a different perspective and really think about what makes me different and how I stand out from the competition. The timing was perfect for the criteria this time, and on reflection I think if I didn't meet the criteria I would have made sure I did for next year's awards.
Marketing and PR
Just being a finalist gave me the opportunity to improve our brand awareness and promote the business to new customers. I was given a finalist logo to put on the website and was also featured in the local press. By following the event through social media channels and other press, I got the chance to improve my networking opportunities.
Validation
Being part of the whole award process gave me personal validation of my achievements. Which, from a motivational perspective is great, but it also spoke volumes about our company, because we gained third party endorsement for our achievements. This places us at the forefront of our genre and industry.
Connection
Meeting other SMEs and individuals was a massive perk of getting involved with the awards. I met some great people beforehand on social media and at the actual event. The awards evening was home to like-minded people and businesses, which was an amazing opportunity to be inspired, learn from others and forge new relationships.
Now I love awards!
So, I guess I'm pro awards now – not just because I won one (honestly), but because of the positive effect it has on your business. Whether you win an award or are nominated for one, both offer equal credibility. So get yourself out there and start nominating yourself for awards today.
Further reading and inspiration
Here are some useful links which give you some more reasons why entering awards is good for business and what awards are best for you.
BusinessWest.co.uk
http://www.businesswest.co.uk/blog/2013/08/23/5-reasons-why-entering-awards-is-good-for-business
SmallBusiness.co.uk
http://www.smallbusiness.co.uk/running-a-business/finding-and-selling-to-customers/2483591/how-important-is-it-to-enter-industry-awards.thtml